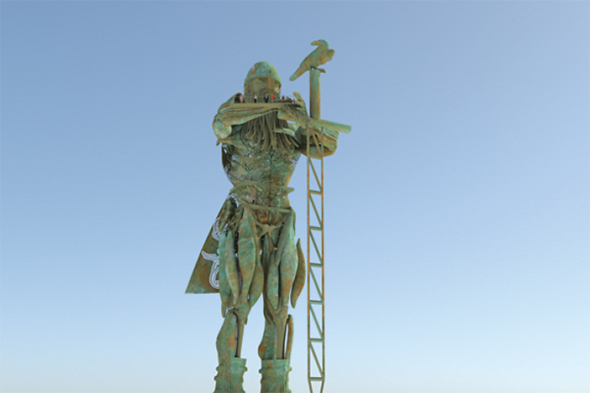 https://issuu.com/voicemedia6/docs/waterford_today_31-07-2019_alt
A CHAINSAW carver's idea to build a 200-ft sculpture has received private financial backing for the first step in the project. The ambitious plan includes a visitor's centre and cable cars.
John Hayes, who carved a 20-metre Viking sword for the Ploughing Championships two years ago, has pitched the 'Guardian of the Déise' as a tourist attraction for the South East.
Visitors will be able to climb up the steel sculpture which will sit atop a hill overlooking Waterford, and give people a wide view of the south-east coast.
The total project is expected to cost €22 million, including the visitors' centre, a trail, cable cars, and other work.
The idea has been submitted in an application for funding to Fáilte Ireland.
massively ambitious
The €150 million fund will run from 2019 until 2022 with the aim of funding "platforms or project types that have the greatest potential to grow tourism across Ireland".
"It's massively ambitious," Mr Hayes told TheJournal.ie.