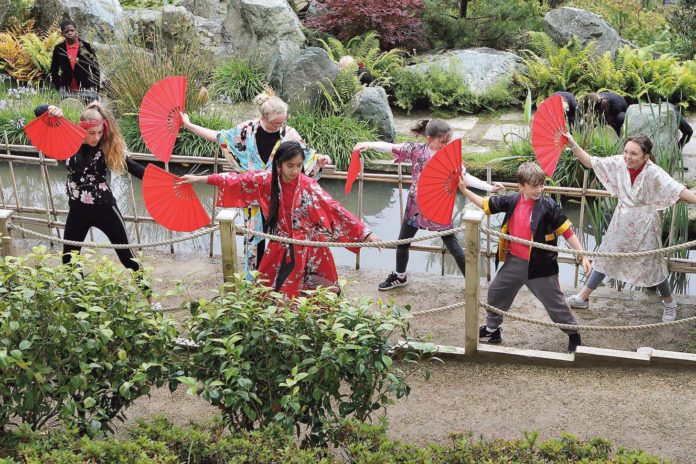 IT started as a book of Japanese folk legends, chronicled by the Irish writer Patrick Lafcadio Hearn.
Derry-based, Japanese woman, Junko Okura, had the idea of publishing it in Irish and English. The illustrated bilingual book, Sayonara, was launched last week in the Tramore gardens that honour Hearn's work and his contribution to literature in Japan.
Tramore school children from Gael Scoil Philib Barún, under the guidance of their teacher Kathryn Ni Chuirrin, performed ás Gaeilge, the Japanese folk legend 'Tsunamai' which is one of the stories featured.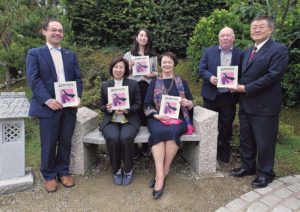 Junko Okura said that her inspiration to publish the book was triggered by coming across the Lafcadio Hearn Gardens in Tramore, and by her desire "to introduce Hearn's achievements to an Irish audience in the language of Ireland".
The book was illustrated by her daughter Clare Okura McCoy and translated into Irish by Pádraig MacCearáin.
Sayonara was published by Coisceim with the support of the British Council, the Department of Arts, Culture and the Gaeltacht and Conradh na Gaeilge.
It is on sale in the Lafcadio Hearn Japanese Gardens.