https://issuu.com/voicemedia6/docs/waterford_today_31-07-2019_alt
TWO electoral areas in Waterford have been designated Rent Pressure Zones. Increases will be capped at four per cent a year in Waterford City South and Waterford City East.
The move was welcomed but there is anger that other parts of the city have been left out. There have been calls for the curb to be extended to Waterford West which includes Ballybricken, Gracedieu and Ferrybank.
One councillor has alleged that the Government is "punishing" the district because the Fine Gael vote has declined there.
they ignore the top of the town, the old heart of Waterford… they mean to leave us behind
Cllr Eamon Quinlan (FF) said "I have major issues with the Government's plans as I feel they miss the point that the current crisis is being driven by a lack of supply rather than rents – but to think that when they finally decide to do something, they ignore the top of the town, the old heart of Waterford, leaves me and my constituents in no doubt that whatever package of measures or efforts this Government are going for, it is clear they mean to leave us behind."
He said Fine Gael's vote in the council election had fallen in that electoral area and that was "part of the reason why the area is now being punished."
"Trying to say to one family there are rent limits on one side of Barrack Street and none on the other side of Barrack Stereet, for example, is just ludicrous," said Cllr Quinlan.
He feared "landlords, especially those with multiple properties with loans to pay, will have to attempt to recoup their money from City West properties to offset the limits placed on City East and South properties. This will undoubtedly bring substantial financial hardship to renters and make the area less desirable to live in for young professionals or families on lower incomes."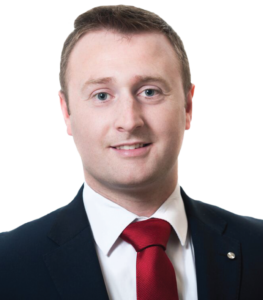 The new zones:
TWO electoral areas in Waterford have been designated as Rent Pressure Zones. Waterford City South and Waterford City East have now been included in the list of Rent Pressure Zones, meaning landlords cannot increase rents by more than four per cent a year.
The move is aimed at controlling hefty rent increases in the city.
Waterford has seen the country's biggest per centage increase in rents this year. A massive jump of 13.7 per cent annually has taken the average rent in the city to €826.
Families in mortgage distress in Waterford, meanwhile, have been given fresh hope after the county's upper housing valuation limit for the mortgage-to-rent scheme was significantly increased to €305,000.
mortgage-to-rent is a scheme that can work for all sides
This €25,000 rise from the previous mark allows many homeowners in unsustainable mortgage debt to now qualify as part of the expanded scheme which became operational this week. It will allow those previously above the upper ceiling limit of €280,000 the opportunity to seek reassessments of their cases.
Apartments in the county will also have their upper valuation ceiling increased by €5,000 to €220,000, the Department of Housing, Planning and Local Government announced.
A total of 715 households in Waterford were in mortgage arrears for over two years at the end of 2018, according to the Central Bank, while over 550 of those had been in arrears for at least five years.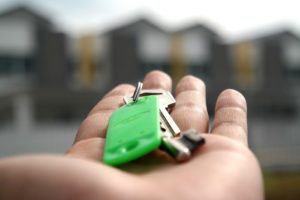 The CEO of mortgage-to-rent operator Home For Life, Paul Cunningham, said the decision to introduce a more realistic upper threshold showed a commitment to finding solutions for as many of the estimated 25,000 families in serious mortgage arrears in the State as possible.
"This sends a message out to those in financial trouble that there is a way back and by increasing the threshold, the Government is showing it believes mortgage-to-rent is a scheme that can work for all sides," said Mr Cunningham.
As a mortgage-to-rent operator, Home For Life works with homeowners, lenders and the local authority to avoid the upheaval of moving families away from schools and friends they have formed in their locality.
Under the scheme, a property is sold to Home For Life and then leased back to the State through the local authority which, in turn, sublets the house or apartment back to the homeowner. The homeowner pays an affordable income-based rent to their local authority.
As part of the scheme, the local authority would then undertake to provide for the ongoing long-term housing needs of the applicant and other eligible residents of the property for as long as their housing need exists.
HFL works with all banks and funds and can facilitate properties irrespective of location or condition.