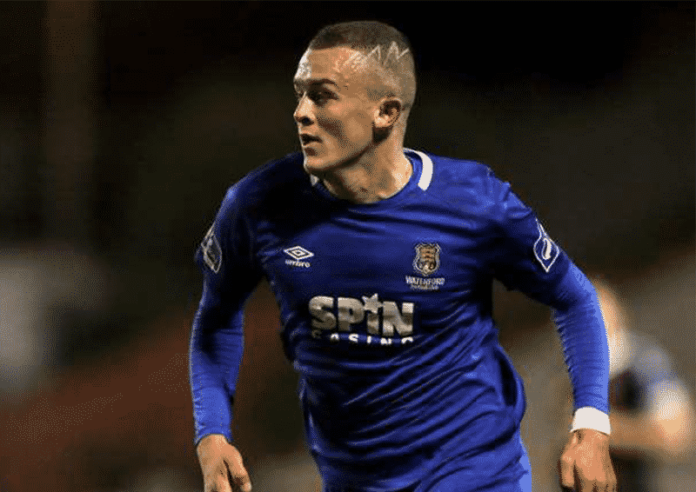 https://issuu.com/voicemedia6/docs/waterford_today_31-07-2019_alt
MICHAEL O'Connor has spoken out about his gambling addiction.
The Waterford FC striker says he doesn't gamble any more and attends one-on-one support sessions. But he added: "I'm not saying I'm an angel, or that I'm cured. I won't be for the rest of my life. I'll always be a gambler. That will always be inside me."
O'Connor, who captained in the Blues in their opening league match against St Patrick's Athletic, told the Irish Mirror: "People's first impressions would have been 'Jesus, what are they doing making him captain?' But I'm working hard to be a better person."
He attributed his recovery to the support of girlfriend Aisling, his parents and siblings, Waterford boss Alan Reynolds and his staff, and team-mates.
After training, I was straight down the bookies
In a frank interview, the former Dundalk, Shamrock Rovers and Linfield player told Mirror Sport: "For me, it started when I was getting paid at Dundalk. I was 16, living at home without rent or bills.
"In football, you're in an environment where people are talking about this horse and that horse. After training, I was straight down the bookies throwing my wages at them."
O'Connor says last season he played with a smile on his face – but admits it was all an act.
"I was in bits mentally. Playing on a Friday, I'd worry about who I'd bump into afterwards or who I owed money to. Now the smile is real. The support from my girlfriend, my family, Rennie, Fran Rocket and the lads is incredible."