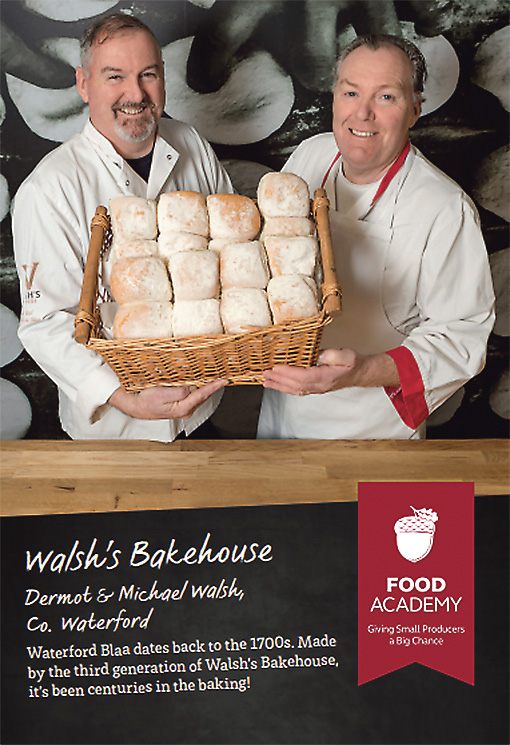 https://issuu.com/voicemedia6/docs/waterford_today_31-07-2019_alt
WATERFORD'S famous blaa is conquering new territory. The traditional bread rolls are now available daily in more than 90 Supervalu stores across Munster and south Leinster.
The move results from a retail partnership between Walsh's Bakehouse, SuperValu and the distributor, Irish Pride/Pat the Baker. It follows a significant investment by Walsh's Bakehouse in a state-of-the-art bakery in Waterford city, and the creation of 10 new jobs as a result.
This third-generation bakery, run by brothers Dermot and Michael Walsh (pictured), is almost 100 years old. The business supplies distributors in Ireland, UK, Germany and France.
Dermot Walsh says he is delighted to see the Waterford Blaa more widely available.
"For years, customers have been asking where outside Waterford, they could buy blaas. Having successfully completed the SuperValu Food Academy programme, we are now in a position to deliver fresh blaas daily, with our partners (and blaa enthusiasts!) Irish Pride/Pat the Baker, to over 90 SuperValu Stores in Cork, Kerry, Clare, Carlow, Wexford, Kilkenny, Laois, Offaly, Tipperary and Limerick."
The Waterford Blaa received special status from the EU in 2013, which means only the products produced here in Waterford can use the name.