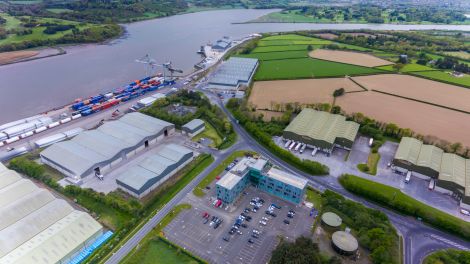 WATERFORD Port will take over the running of shipping from New Ross if the Government approves a plan from Wexford County Council.
Control of the Wexford port is in the process of being transferred from the State to the county council. But the Director of Services for Economic Development, Tony Larkin, told councillors:
"We are not in the shipping business. We are in discussions with the Port of Waterford at Belview about them acting as our agents, managing the shipping for a fee."
The takeover process is awaiting the signature of three ministers. "The process of having the ministers sign it has now commenced," said Mr Larkin.
"Immediately upon transfer all assets and staff will transfer to us and we will have responsibility as the port authority."
Mr Larkin said the negotiations with Waterford Port have gone very well and fresh bye-laws were being prepared to facilitate the move.
Some Wexford councillors expressed reservations. Cllr Ger Carthy said: "I don't think we should go down the road of signing it over to one of our competitors. A 12 month contract, yes. We are currently in the process of building greenways and we have a few key projects across the county."
In an unrelated development, a Dutch shipping line has announced that it will open up Waterford Port to new international trade routes when it starts a weekly service on the Waterford to Rotterdam route.