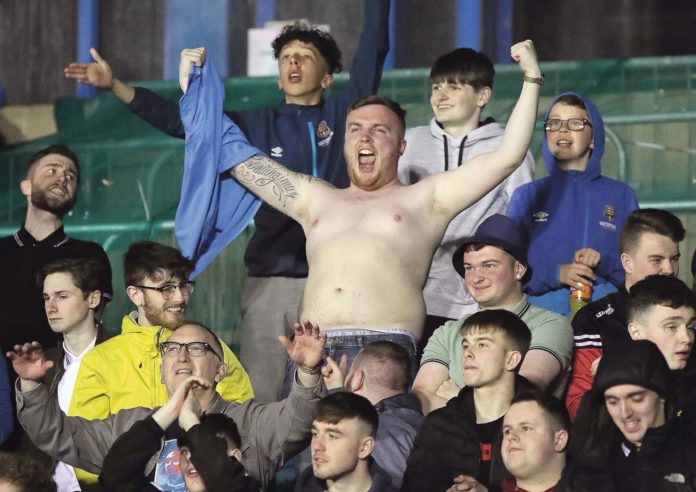 WATERFORD FC have launched a three-way fight against the decision to deprive the club of a place in the Europa League.
Owner Lee Power has instructed his lawyers to lodge an appeal with Uefa against the decision, which he says will have a "serious financial impact on the club".
club pursue any legal avenue with regards to compensation
He is also pressing for a full investigation into the FAI's handling of the issue.
And he has threatened to "pursue any legal avenue we have with regards to compensation".
The Blues finished fourth in the League of Ireland last season and were due to take their place in the first qualifying round of the Europa competition in July. Then last week came the shock news that they had been disqualified on a technicality.
Uefa's rules say a club must be in legal existence for a minimum of three years in order to take part in either the Champions League or Europa League. Waterford's management company changed when Mr Power took over 2016.
The three-year rule is intended to make sure a club cannot escape debts and contractural obligations just by changing its name.
But the Blues do not have any problems in that regard and, as recently as February, FAI Competition Director Fran Gavin expressed confidence the club would meet Uefa's requirements. He said then: "We don't see any issues that would prohibit them from getting a licence."
We feel we have been totally misled by the FAI
Mr Power issued a strongly worded statement in which he said the club were "shocked and saddened" at the development. "We feel we have been totally misled by the FAI and were given assurances throughout this five-month process by them that the licence would be granted," he said. "We also had club visits by Uefa delegates during this period on which no issues were raised.
"We have made substantial commercial agreements and invested heavily again into the team and also budgeted for the qualification money due in November." The ban will cost the Blues a minimum of €240,000 prize money.
Manager Alan Reynolds said the decision was "really disappointing".
"To get a kick like that is really hard to take at this stage of the season," he said. "I didn't see it coming at all. We've had people down here looking at the ground and we've had fixtures moved forward for it and all that."
"We're disappointed for the players, the staff and the supporters and obviously Lee Power," said the the manager.
"To lose out playing in Europe is massive for us all, the city, myself and the management."
Unless Waterford's appeal is successful, St Patrick's Athletic, who finished one place below Waterford last season, will take the final Euro League place.