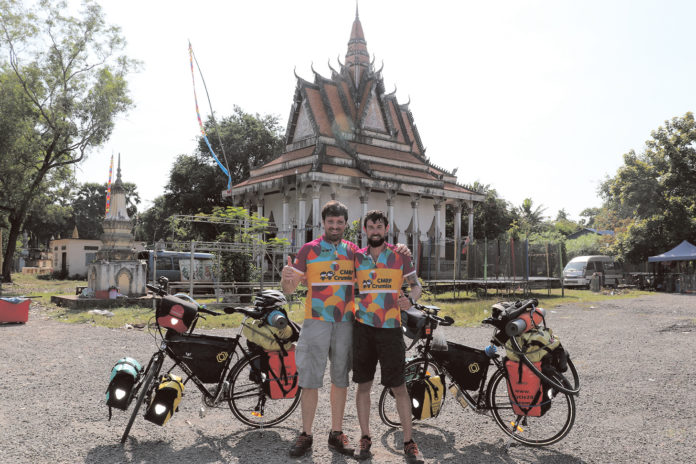 https://issuu.com/voicemedia6/docs/waterford_today_31-07-2019_alt
PADDY Flynn is heading home to Waterford by the scenic route. He is cycling from Sydney in Australia and hopes to make the journey in 12 months, crossing 28 countries in three continents and completing gruelling tests on the way.
Paddy, from Rathgormack, and Daithí Harrison, from Tipperary, hope to raise vital funds for two charities – CMRF Crumlin and the Sydney Children's Hospitals Foundation.
To celebrate completing the Australian leg of their journey the men took part in a 50-mile race in Dwellingup, Perth.
a tough day that we will remember for a long time
After battling through the race they enjoyed one day of rest before their flight to Ho Chi Minh City in Vietnam. Paddy and Daithi travelled to the Vietnamese Island of Phú Quốc for their next ultra-marathon, where they ran a gruelling 64km route around the South of the Island.
"It was one of the most challenging runs to date," Paddy said. "The humidity and heat made for a tough day that we will remember for a long time."
The pair are currently in Cambodia where they will tackle their third ultra-marathon in the coming days.
You can follow the journey on their website www.2cycle28.com. People who want to donate can go to their fundraising page on https://www.idonate.ie/fundraiser/mountains-and-men