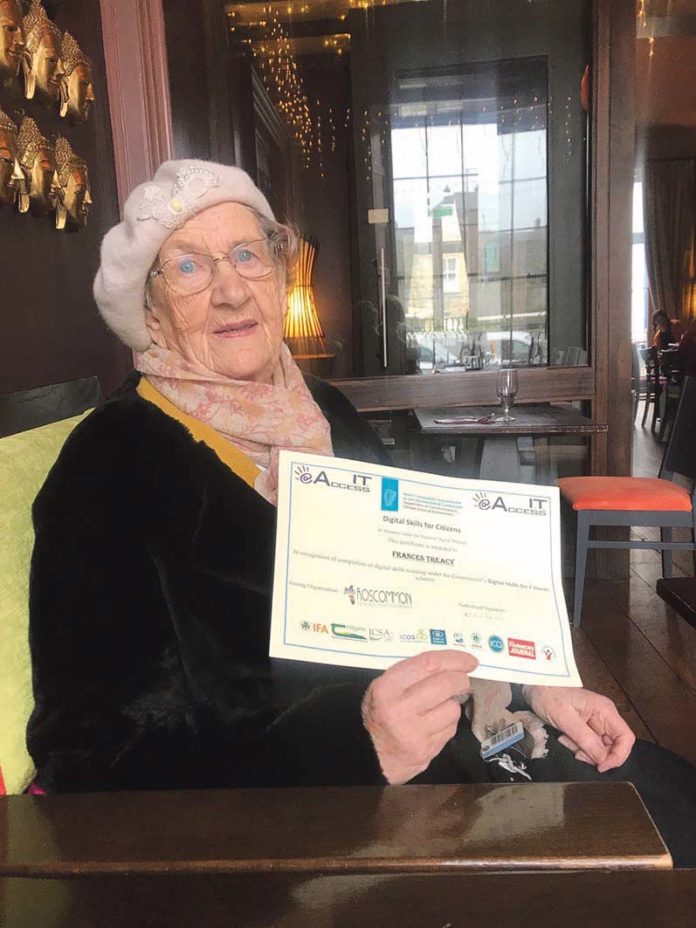 https://issuu.com/voicemedia6/docs/waterford_today_31-07-2019_alt
YOU are never too old to learn how to use computers, says Frances Treacy.
And she should know. At the age of 91, Frances, from Lismore Park, Waterford, has completed a Digital Skills for Citizens course.
She is pictured with the certificate she received on finishing the free five-week course at the Butler Community Centre in Saint John's Park.
"I was curious to see if I could master the use of a computer," she said.
It's been fantastic
"It's been fantastic. I'm going to use what I learned on my course to read online the newspaper, use Facebook, and play bridge.
"Linda, our tutor, was really patient, and the people in the class were in the same boat as me. They had never really used a computer."
The Digital Skills for Citizens course is an initiative under the National Digital Strategy government scheme.
Butler Community Centre classes is starting a new five-week course on March 9. Contact Anne Grogan at 051 876907.