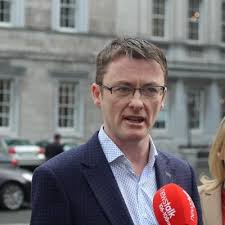 https://issuu.com/voicemedia6/docs/waterford_today_31-07-2019_alt
IT is known as the Number of the Beast: 666 is said to be the devil's sign and extremely unlucky.
And so it has proved for many older people in Waterford – for 666 is the number of over-75s forced to wait more than 24 hours for emergency care at University Hospital Waterford (UHW) in the first six months of this year.
Sinn Féin TD David Cullinane said the hospital needed more staff. "Figures released to Sinn Féin's health spokesperson have shown that in the first six months of the year 7,700 patients over the age of 75 had to wait over 24 hours for treatment in Emergency Departments around the State," he said.
Older patients are often among the most vulnerable people in our hospitals
"In University Hospital Waterford the number of older people affected was extremely high with 666 patients forced to wait over 24 hours for care from January to June of this year.
"Older patients are often among the most vulnerable people in our hospitals due to their age and the additional medical needs that can sometimes accompany aging. Their being treated urgently prevents escalation of injury."
Mr Cullinane said hospital staff do an amazing job. "The solution is more capacity, more staff, and the implementation of Slaintecare," he said. "However, the Government is damaging capital projects across the State due to the children's hospital overspend."