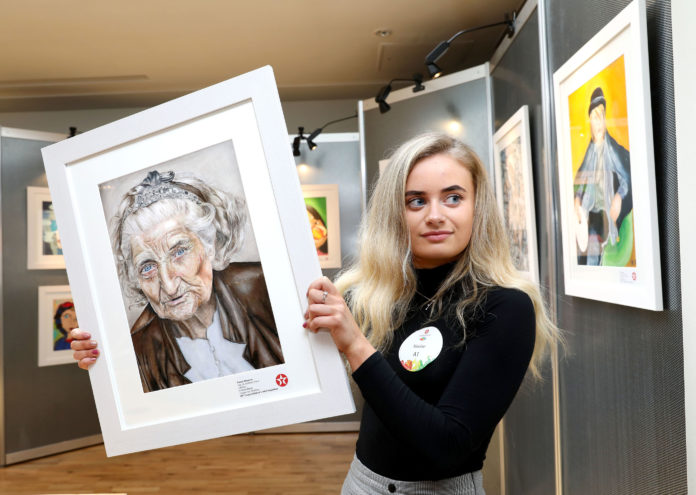 Naoise Hennessy, a 16-year old student from Craanford, near Gorey, has been chosen overall winner of this year's 65th Texaco Children's Art Competition, taking first prize in the senior 16-18 years age category.
Her winning entry entitled 'Lifelines' – described by competition adjudicators as 'a finely detailed study that so perfectly captures the features and character of the subject' – is a portrait of an elderly lady delicately reproduced using watercolour pencils throughout.
Youngest of four children, Naoise is the daughter of Marie and Christy Hennessy – her mother being a librarian with Carnew Library and her father a water services operative with Wexford County Council. Well known to many in the county and beyond as an All-Ireland medal winner and goal-scoring forward on the Wexford County Under-16 camogie team, Naoise has an enduring interest in sport and fitness generally. She is an active member of Kilrush Camogie team. Currently competing for a President's Gaisce Award, she took the obligatory decision to switch disciplines by taking up boxing as member of the local Craanford Boxing Club.
A pupil at Coláiste Bhríde in Carnew, Naoise is said by her mother to be a girl who 'loves art in all its forms'. Expressing herself as 'overjoyed' when told of her achievement, Naoise attributes her success to the support and guidance she receives from her art teacher, Mr. Eugene Lynch and the staff at her college. Her original introduction to art came from her National School teacher Ms. Catriona Flynn who continues to encourage her. Naoise helps out at Ballyellis National School every Wednesday afternoon.
Praising what he termed her 'fine and detailed execution of what was an extremely challenging subject' the Chairman of the judging panel, Gary Granville, Professor Emeritus of Education at the National College of Art and Design, described Naoise's winning entry as 'a truly life-like and painstakingly executed work worthy of a place in any public gallery'. That her work has adult appeal generally is a fact that was reflected in two art pieces undertaken by Naoise as part of an innovative exhibition in her local Askamore Parish which sold at the event hosted by the local Community Centre.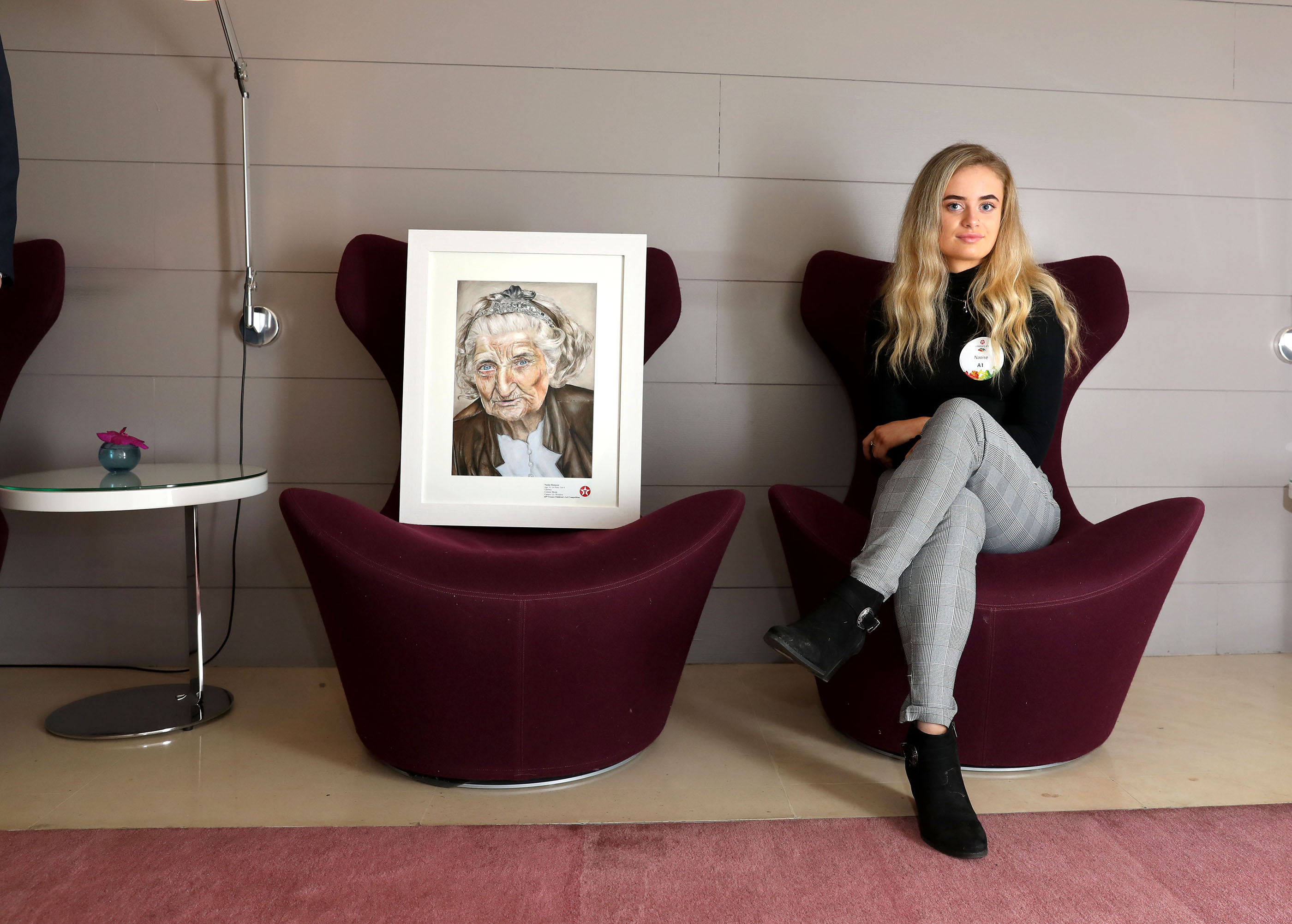 In winning the coveted first prize, Naoise fought off competition from thousands of young students from across Ireland who took part in the Competition. As acknowledgement, she will receive a first-prize cheque for €1,500 plus a visit to Tokyo in August at the invitation of the International Foundation for Arts and Culture. There she will be guest at the 20th International High School Arts Festival in which her winning artwork will be exhibited at the National Arts Center.
Four other winners from Wexford, all of whom will receive a Special Merit Award, are Sadhbh Quinn (16), from Loreto Secondary School, Ballynagee, Benjamin Blair (9), from Gorey Central School, Gorey, Maya Rubin-Rahn (11), from Gorey Educate Together National School, Gorey, and Áine Gunning (6), from Kilmore National School, Kilmore.
Prizes will be presented at an awards ceremony next month when all of the 126 top prize-winners will be in attendance.