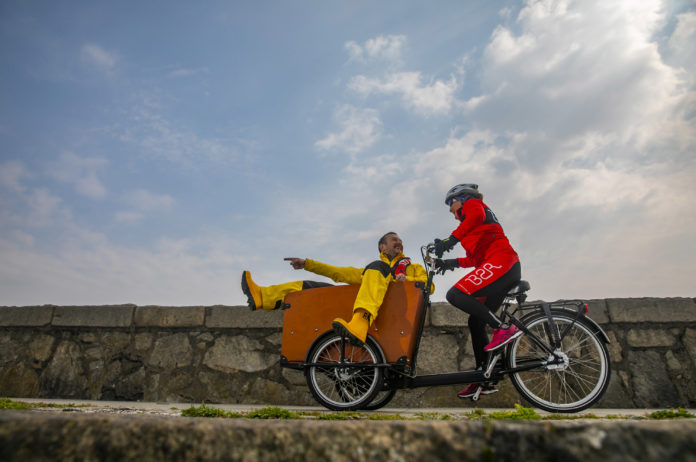 Lifeboat crews at Courtown, Wexford, Rosslare, Fethard and Kilmore Quay RNLI stations are calling on people to support Mayday, the RNLI's annual national fundraising campaign as the charity announced their rescue figures for 2018. Lifeboat volunteer crewmember and comedian PJ Gallagher helped launch the campaign along with fundraiser Mary Nolan Hickey, in a bid to encourage people to sign up at rnli.org/mayday to hold an event or donate.
The lifeboat crews based in county Wexford launched 55 times in 2018, bringing 109 people to safety. Kilmore Quay RNLI launched 17 times and aided 45 people, Rosslare RNLI launched 15 times and brought 35 people to safety, Wexford volunteers launched 11 times, bringing 13 people to safety, Fethard RNLI launched 10 times, aiding 9 and  Courtown RNLI launched rescued seven people on two callouts. These rescues were only possible because of the donations made to the charity by supporters.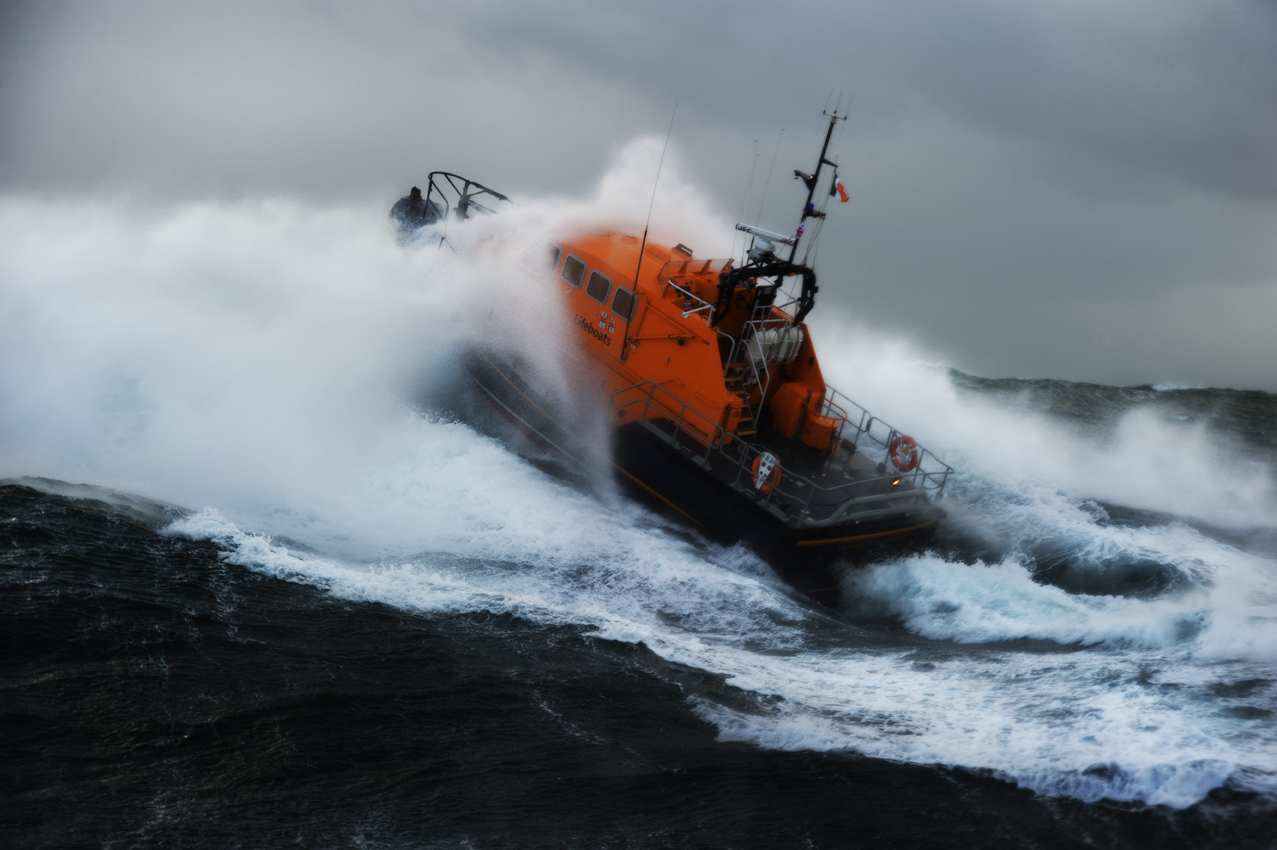 Veteran marathon runner Mary Nolan Hickey who ran around the coastline of Ireland last year to raise funds for the RNLI at the age of 65 is helping the RNLI launch Mayday. She raised over €72,000 but felt that she had not yet completed her fundraising for the charity. Mary is now cycling around Ireland counter clockwise on her bike to try and bring her funds raised for the charity to €100,000. This week she is making her way through Wexford on the first leg of her journey after leaving Arklow last weekend.
For the month of May, the RNLI's Mayday campaign is asking people to 'do their bit, to fund our kit' with the lifesaving charity hoping to raise €780,000 to fund the crucial kit volunteer crews rely on, which includes lifejackets, helmets and the RNLI's yellow wellies. There are over 1,500 volunteer lifeboat crew members in Ireland providing a 24-hour search and rescue service.
Speaking on Mayday, Kilmore Quay RNLI Coxswain Eugene Kehoe said, 'Being a lifeboat crewmember with the RNLI, I know first-hand the commitment it takes.  Our crews drop everything when their pagers go off to launch the lifeboat and head out to help those in trouble. Our lifeboat crew kit gives us the confidence to face all weathers and conditions, day or night. The right kit is vital in helping to make sure we do what we are trained to do and that we bring loved ones home.'
'I hope people will answer the RNLI's Mayday appeal and consider doing something to support the RNLI's volunteer lifeboat crew in Ireland. It doesn't matter how big or small it is. Every piece of kit on a lifeboat crewmember has been funded through the generosity of people who donated to the charity.'
RNLI Fundraiser Mary Nolan Hickey added:
'People think I am mad doing this but I have unfinished business for the lifeboat crews.  I had no idea of the support I would get when I started but then I called into the lifeboat stations, particularly in coastal communities and I saw the incredible work the crew are doing and it made up my mind that if I had the energy, I would do this encore, so here I go.'
'I'd love people to feel inspired by my story and to do something for Mayday. There are all sorts of ways to fundraise, fromwearing wellies to work or doing a sponsored welly walk, to holding a bake sale or doing a sponsored cycle ride. Anyone can register for a free fundraising pack by visiting RNLI.org/Mayday.'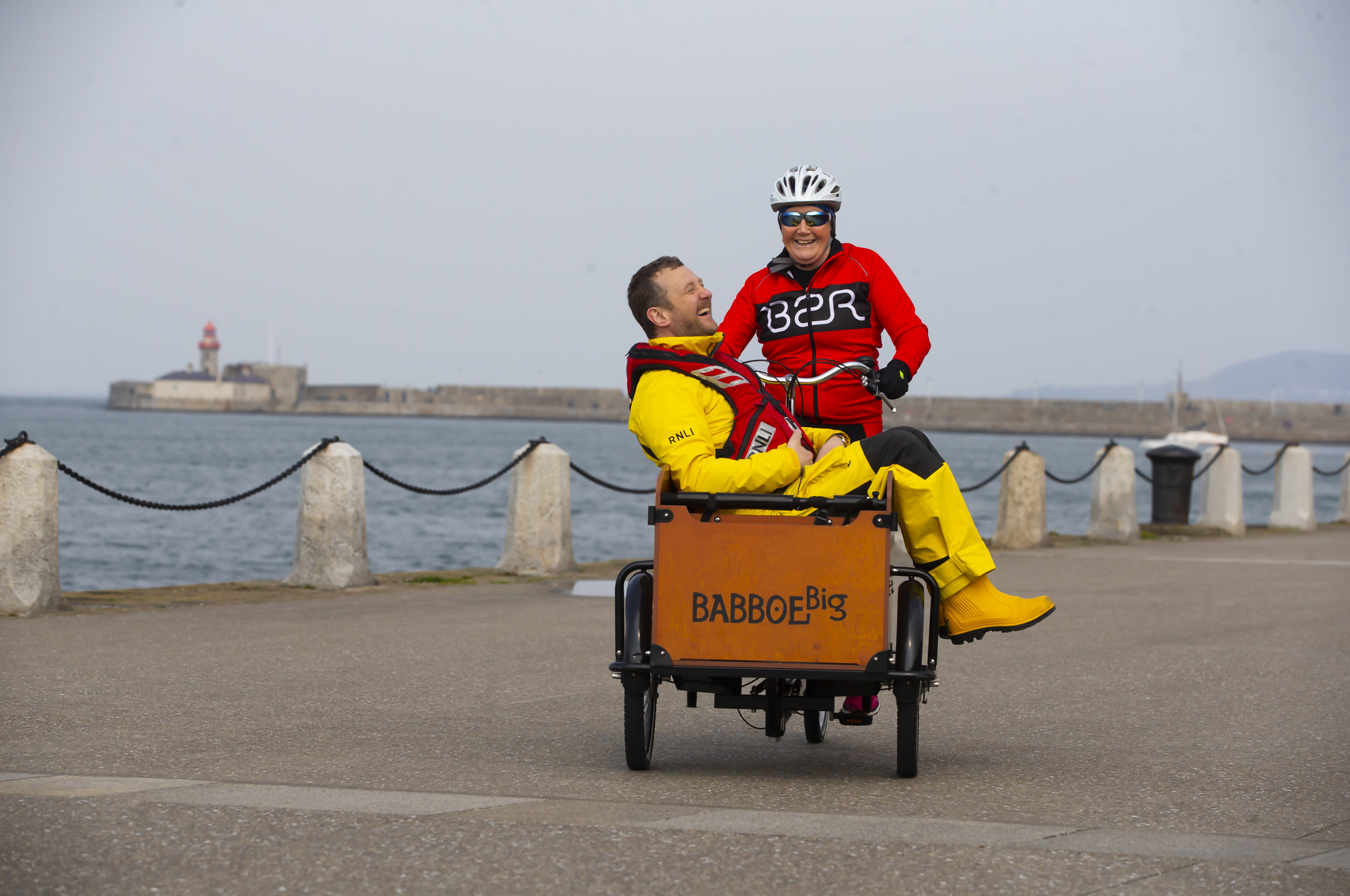 People who want to get involved should visit RNLI.org/Mayday to register for a free Mayday pack. The pack provides a host of fundraising ideas. The charity is also encouraging people to show support on their social media, joining the conversation using the hashtag #MaydayEveryDay, or by donating online or buying a yellow welly pin badge.
Mary Nolan Hickey's official RNLI fundraising page is https://give.everydayhero.com/ie/rnli-lap-of-the-map-2019-by-bike