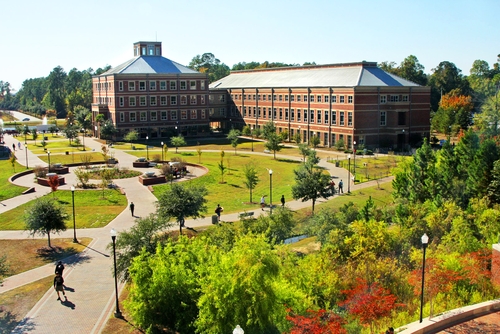 A THIRD Level college centre is to be established in Wexford by an American university.
Georgia Southern University's Centre for Irish Research and Teaching is the first such institution in the US to open an outreach learning facility in Ireland, according to its director Howard Keeley.
The new facility will be located in the old County Hall building on Spawell Road.
Mr Keeley said the Centre for Irish Research provided an opportunity for Georgia Southern faculty and students to examine the connection between Savannah and Ireland.
Research by Wexford-Savannah Axis examines why so many people from Wexford and the South East emigrated to Savannah in the 19th century and highlights the impact that their emigration had on Irish and American generations in both countries.
The announcement of an outreach facility in Wexford was made during a visit to Georgia by the chairman of Wexford County Council Cllr. Keith Doyle, the Mayor of Wexford Cllr. Tony Dempsey and Deputy Chief Executive Tony Larkin.
The County Council, in partnership with Georgia Southern, is providing the university with space to create the learning centre for American students who will travel here.
The centre will offer students greater access to Europe, to historical documents and to the descendants of Irish immigrants who have played such a significant role in the region.
The first group of students will arrive in the learning centre in Wexford this summer.
The facility will feature classrooms and student apartments built in a section of the old County Hall.
"Georgia Southern is a university that is focused on student success and it is fitting that this project started with students, whose curiosity led them to new countries, new people and new ideas," said the President of Georgia Southern, Shelley Nickel.
The visiting group was accompanied by the Honorable Shane Stephens, Consul General of Ireland for the south-eastern US.