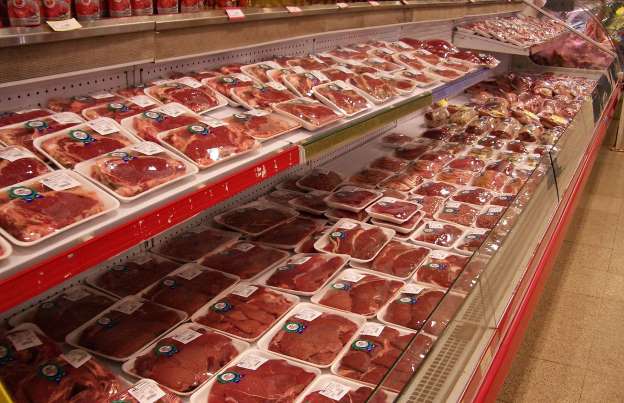 LOCAL beef farmers claim they are "going out of business" as disputes over prices show no signs of a resolution. A picket outside of Slaney Foods in Bunclody last week highlighted the increasing disquiet among farmers who claim they aren't receiving a fair price for their produce.
These protests come after the creation of the Beef Plan Movement (BPM), an organisation working on behalf of beef farmers throughout Ireland which is run and chaired by the farmers themselves and was created with the hope of securing better prices for individual farmers.
It claims that for every €10 spent on beef in this country the farmer receives just €2 with the rest shared between the retailers and the processors.
Although not involved in the picketing at Bunclody, representatives from the Beef Plan Movement have been in discussions with the Minister for the Department of Agriculture, Michael Creed, in the hope of introducing price controlling measures for their stock.
as long as the factories are making money they're happy
However, following those discussions, a statement released by the BPM said that Minister Creed had failed to deliver for the working farmer and that the issue remained unresolved.
Brian Byrne, Chairman of the Wexford Beef Plan Movement Committee, said: "The smaller farmers are going out of business. The factories might miss a few days because of the picketing but the farmers are going out of business.
"There are farmers in Wexford who this is happening to. But as long as the factories are making money they're happy.
"The supermarkets are a problem too, the factories and the supermarkets are always going to make the money," he said.
Since its formation less than a year ago, the Beef Plan Movement numbers have grown from 300 to more than 20,000 and it now has committees in 25 counties across the country. One of its primary aims is ensuring small farmers in this country receive the cost of production plus a margin for their livestock.
We know the price of meat is down but we still need our share
"All the farmer wants at the end of the day is the cost of production and some margin, nothing out of the ordinary or above the norm. We know the price of meat is down but we still need our share. If you look at the price of meat on the shelf and then look at what the farmer is getting, there's a huge difference on what we're getting," said Mr Byrne.
"Minister Creed needs to intervene in the beef dispute immediately, before it spirals out of control. He needs to intervene and broker a solution all sides can live with."