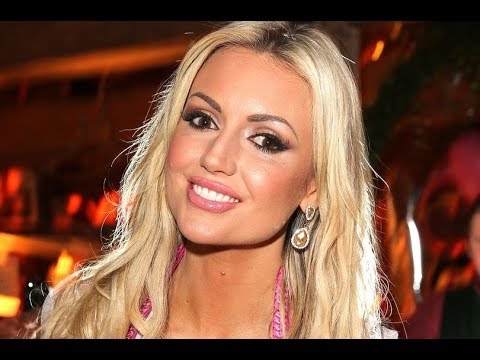 ROSANNA Davison has told how she "suffered" studying for almost a decade, not making time for family and friends and this summer she's planning a holiday in Wexford with her beloved nana.
"The model turned nutritionist completed her Masters in nutrition from Middlesex University in March and told how her gruelling study regime left little time for her nearest and dearest.
Rosanna, 35, told the Irish Mirror: "I think it's so important to see people regularly, finding a balance and spending time with loved ones."
Rosanna is swapping Mauritius for a staycation in the sunny South East to spend time with her 92–year-old grandmother Maeve.
One of our favourite things to do is to head down to Wexford
"One of our favourite things to do is to head down to Wexford because it really is the sunny South East. My grandmother lives down there so we're going down to stay with her this year."
Maeve Davison is the mother of famous crooner Chris De Burgh and she and her grand-daughter, the former Miss World are inseparable.
"Nana Maeve is my dad's mom, she's the best friend I'll ever have," said Rosanna.
"You wouldn't believe it, she sends me emails all the time, Christmas cards and letters, she's a little dote."
The Dublin model has travelled the world yet believes Wexford is a hidden Irish gem.
"Wexford is known for its stunning strands. We love to head to Rosslare, the beaches are just incredible," the former Miss Universe said.