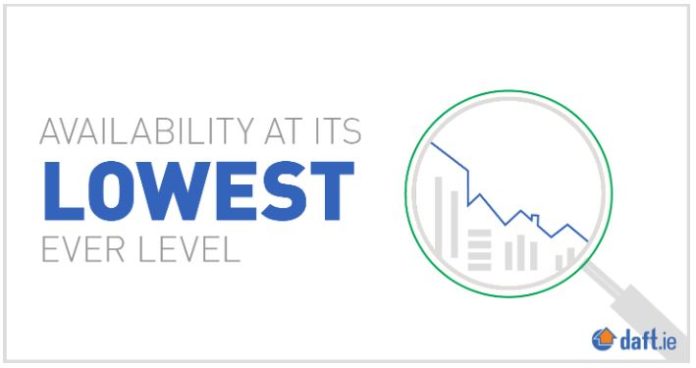 RENTS are continuing to soar as the housing crisis deepens
Rents in Wexford increased by 9.7% to €837, while in Tipperary there was a rise of 10.2% to €832.
The survey shows rents in Kilkenny rose by a further 6.7% in the first three months of the year. This was one of the lowest rises recorded nationally, only behind Kildare which recorded a rise of 5.4%. However, rents in Kilkenny remain the highest in the region, despite higher rises recorded in neighbouring countries.
Rents in Carlow rose by 8.3% to €917, while tenants in Waterford saw their monthly payments increase by 10.2% to €928.
Nationally, the Daft.ie reveals rents nationwide rose by 1.5pc in the first quarter of the year and the average is now €1,366.
In Dublin, the average price is much higher at €2,002 – an increase of 6.8pc over the past 12 months. The runaway rents are symptomatic of the housing crisis which is spreading to all parts of Ireland.
It is now cheaper to pay a mortgage than to rent starter and family homes in all areas of the country, according to research.
There are only 2,700 rental homes available across Ireland, the lowest since records began, Daft.ie also reveals.
Meanwhile, a homeless charity has slammed the private rental market for being incapable of combating the current housing crisis. The Simon Communities called on the State to urgently invest in social and affordable housing across the country.
Spokesman for Simon, Paul Sheehan said people were being pushed into emergency housing because of the "inaccessible and insecure private rental market".