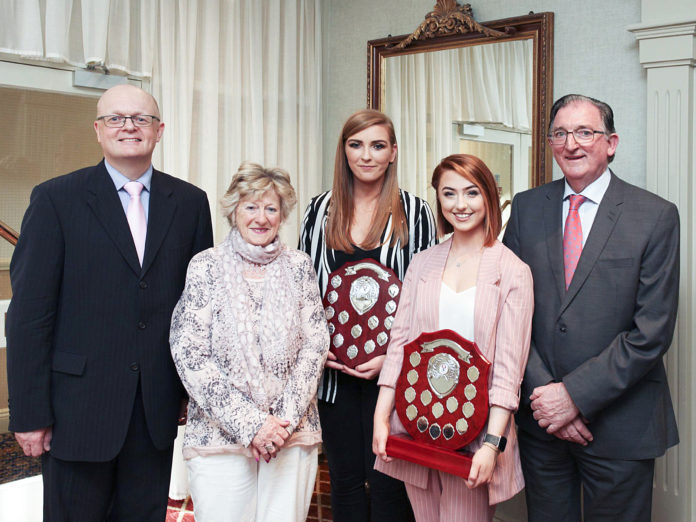 MURRINTOWN student Aoife McAuliffe is one of two winners of the annual Waterford Institute of Technology (WIT) 'Marketing Student of the Year' awards held recently in the Granville Hotel, Waterford.
Aoife is a Bachelor of Business (Hons) – Marketing specialisation student at WIT.
A number of Wexford students also received Commendation Awards. Recipients were chosen based on their academic results, presentation skills and overall contribution to class.
Wexford commendation winners were: Kelly Lawless (Rosslare, Wexford) and Kacey Maher (Wexford).
Dr Thomas O'Toole (Head of WIT School of Business) stated that "WIT Business School is delighted that Liam and Ann Cusack, proprietors of the Granville Hotel, have been involved in honouring the best of our Marketing graduates particularly given that their own expertise in Marketing is a shining example to our students here today."