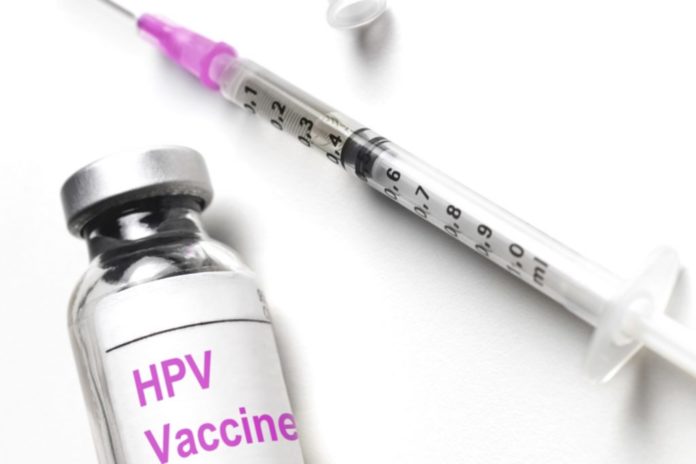 The Royal College of Physicians of Ireland says that today's news of a significant increase in uptake of the HPV vaccine is an important step towards cervical cancer elimination in Ireland.
"We are so delighted and encouraged today to see that HPV uptake rates have risen to 70% in just two years. This is the result of the great collaborative efforts of so many organisations and individuals coming together with a powerful, common goal- to protect our children from cervical cancer and other HPV-related cancers in later life," Professor Mary Horgan, President, Royal College of Physicians of Ireland.
"We are proud to have joined with our colleagues in the HPV Alliance, the Irish Cancer Society, the HSE National Immunization Office, the National Immunisation Advisory Committee and our wonderful patient advocates, particularly Laura Brennan, who has worked tirelessly with us, with the World Health Organisation and spoken so eloquently to raise awareness of the importance of the life-saving HPV vaccine."
"We are now at 70% and we will continue to advocate for the HPV vaccine, which is safe and effective and is proven to reduce the risk of cervical cancer.
"We look forward to the extension of the vaccine to boys as part of the schools vaccination programme later this year. Vaccinating both boys and girls will further strengthen herd immunity and, if high uptake is achieved, can lead to potential eradication of HPV infection.
"Also, a lot of the cancers HPV causes are not just of the cervix; but also of the head and neck, which boys can develop too. So it's really important that the vaccine is rolled out to as many people as possible," Prof Horgan said.
Last July, Professor Ian Frazer, co-inventor of the HPV vaccine came to Ireland and showed us that HPV can be eradicated through vaccination and screening. It's expected the disease will be completely eradicated in Australia by 2028, and it's all down to their commitment to the HPV vaccine and cervical screenings.
"We can follow Australia's lead and achieve the same in Ireland. The HPV vaccine is really, really good at preventing cervical cancer, and that combined with a screening programme that involves HPV testing, would go a huge way in eradicating HPV."
eradication of cervical cancer is absolutely doable
"So eradication of cervical cancer is absolutely doable with the right political will, and the will on behalf of the health service," Prof Horgan said.