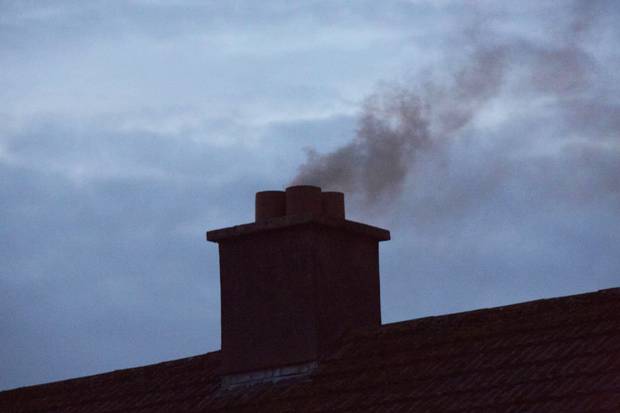 Fianna Fáil European Candidate for Ireland South, Cllr Malcolm Byrne, has criticised the Government for again delaying plans for a national ban on harmful smoky coal following pressure from a number of lobbyists for the coal industry.
Cllr Byrne explained, "Having raised this is issue a number of times at a local level I am very disappointed that the Government has given in to the lobbyists and delayed plans for a national ban.
"On the one hand we have the Government talking about climate change and the need to reduce pollution while on the other they refuse to impose a nationwide ban on a harmful, toxic substance.
"Air pollution in Enniscorthy is almost ten times the EU safety levels. Last year the air quality in New Ross was deemed worse than Beijing in 2008 – when there were concerns over athlete's exposure to smog during the Olympics.
"We know that the main source of air pollution in Ireland is coal and peat and while a number of towns have banned smoky coal, it is still used in some smaller, regional towns. Instead of meeting this challenge head on the Government has decided to kick it to touch.
"Despite it being April 5th, the weather is still bitterly cold and people are lighting their fires most evenings. Anyone with respiratory illnesses such as asthma or COPD are particularly at risk.
"When I raised this at local level, management fobbed me off and said they were waiting for a national strategy. The confirmation from Minister Bruton that it will now be pushed back with no new date proposed means we will be waiting for a long time for any national strategy.
"I have a motion before Wexford County Council on Monday to address the matter and will be seeking answers as to why the Government have given in to the lobbyists. I will also question why a ban is in place for towns such as Portlaoise, Arklow, Clonmel, Ennis and Tralee but it's not possible a short hop away in Gorey or New Ross both of which are choked with pollution", concluded Cllr. Byrne.