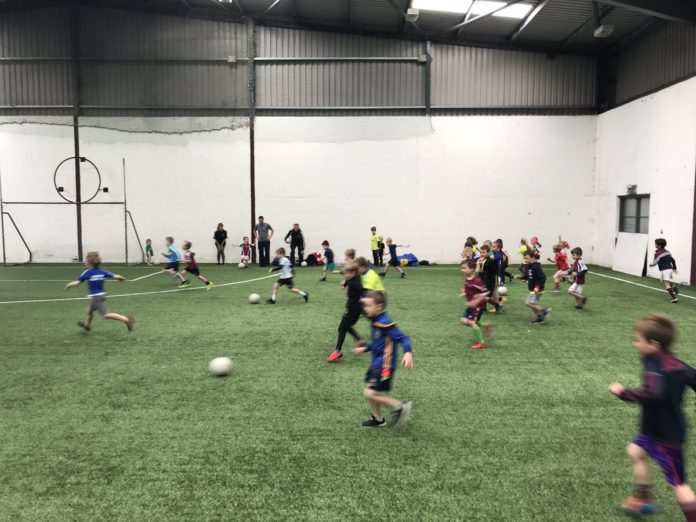 A NEW health initiative hopes to see school pupils in peak fitness even before they open their books each day, as GAA coaches have teamed up with the Mercy School in Wexford town to shake off the morning blues with 40 minutes of football before lessons.
The 'Peil4All' initiative is the way forward for the game, top coaches argue, and Wexford GAA coaches, teachers and parents are fully behind the initiative.
Game Promotion Officer Lloyd Colfer said: "It's about getting any kid who is interested in playing Gaelic football up here in the morning for about 40 minutes before school starts.
The idea is to get them practising
"They do skills sessions and games. The idea is to get them practising and then across to St John's Volunteers club if they are interested.
"This is for the Vols, but we are hoping to roll it out to all of the primary schools in Wexford in the next six months. It starts at 8.15 and runs until school starts."
"It's a combination, the local Games Promotion Officer, teachers, members of the club, Sean Meyler and Jim McCarthy, will be there. Former Wexford footballer John Hegarty is also on board."