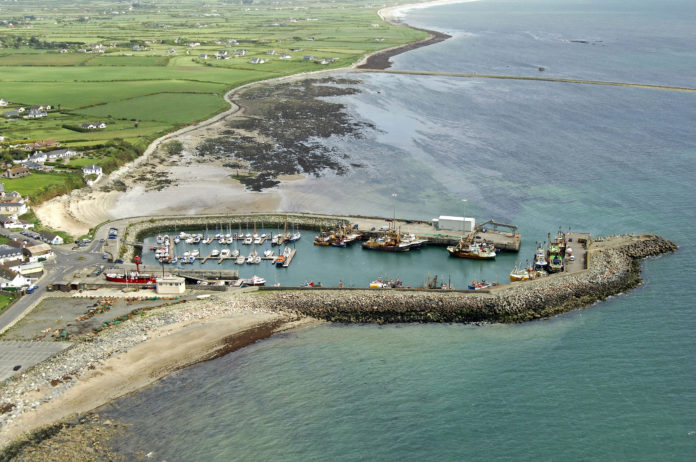 Four Wexford towns and villages – Kilmore Quay, Arthurstown, Ballyhack and Duncannon – are pumping raw sewage in to the sea.
The Environmental Protection Agency has described as unacceptable the levels of raw sewage being released into the environment on a daily basis — with Kilmore Quay one of the biggest culprits.
Despite this, County Wexford has nine Blue Flag beaches including Kilmore Quay Marina as well as Ballinesker Beach, Carne, Courtown, Curracloe, Morriscastle, Rosslare, Ballymoney North Beach and New Ross Marina.
A report from the EPA has found that untreated sewage from the equivalent of 77,000 people in 36 towns and villages is discharged every day.
raw sewage discharges a risk to public health
Waste water is one of the main threats to water quality and the EPA said repeated delays in eliminating raw sewage discharges pose a risk to the environment and to public health.
According to the Urban Waste Water Treatment 2018 report, 36 towns and villages release untreated sewage every day into Ireland's coastal waters and rivers.
Half of it comes from just three areas — Arklow in Co Wicklow, Kilmore Quay, Co Wexford and Cobh, Co Cork.
The agency said the underlying problem in many cases was a lack of adequate treatment infrastructure and said the pace at which Irish Water was fixing the problem was too slow.
The report also found waste water treatment in 21 out of the 169 large town and cities did not meet national and EU standards last year.
That was a slight improvement on 2017.
The agency also said it was not acceptable that 13 towns and villages wwould still have no waste water treatment.
EPA Office of Environmental Enforcement Programme Manager Andy Fanning said there had been some improvements, but having raw sewage discharging into rivers and seas was not
acceptable.