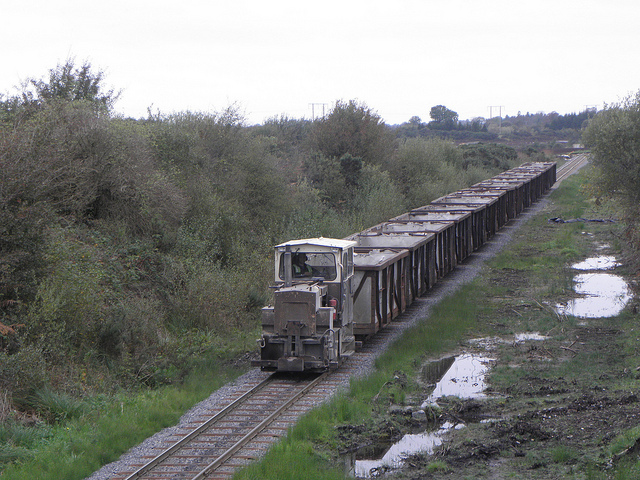 TWO Wexford companies joined forces to provide a cost-effective means for Bord na Móna, which has only about 11 years of harvesting left in bogs,to overhaul its locomotives for hauling turf.
Four years ago, Bord na Móna decided that its fleet of locomotives needed to be completely overhauled and fitted with upgraded engines and technology.  These engines pull 100 tonnes each of machined turf from the bogs of Offaly and Westmeath to the local generating stations and they are running on three shifts every day.
With the 11 years limit on the harvesting, the cost of replacing the locomotives, which were built more than 50 years ago, could not be viable. The decision was taken to undertake a complete refit and all the electrical cabling and the control modules and their programming would have to be outsourced.
Wexford Cable Industries Ltd (WCI), in Sinnottstown Business Park, created a local consortium to win the the tender and partnered with Kilderry Instruments Ltd on the matter.
WCI was founded by William Cowman, a former employee of Wexford Electronix. The company employs 23 and manufactures cable harnesses and related control units. Mr Cowman said that there were great plans for expansion in the next two years as they look to the export market.
Based in the Ardcavan Business Park, Kilderry Instruments was established in 1995 and designs builds and supports innovative, durable and market leading automation and telemetry solutions to their customers worldwide. The company employs six people in the development of solutions for industry sectors such as MedTech, Energy and mobile automation..
More than 50 locomotives have now been upgraded, with the Wexford consortium supplying all the electrical and programming technology.
By 2030, Bord na Mona will have complete its transition to new sustainable businesses located across its bogs and landholding.