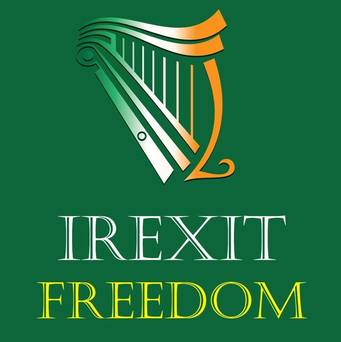 Fianna Fáil European Candidate for Ireland South, Malcolm Byrne, has said there are many questions which need to be asked of the so-called Irexit Freedom Party (IFP.) Malcolm was commenting following reports that the anti-EU Party spent in the region of €40,000 on a billboard campaign across Dublin using funds of indeterminate origin.
"The excuse that the billboard campaign was funded by donations from generous and patriotic members of the IFP alone is simply not good enough.  They made a major investment trying to influence public opinion before registering as a political party and therefore not subject to proper SIPO scrutiny", he said.
"Nigel Farage recently visited Dublin and peddled his usual mistruths, trying – and failing – to convince people that Ireland would be better off out of the EU. Now he is back with a new 'Brexit Party' in the UK and is intent on causing disruption at an EU level. The IFP is his vehicle for trying to sow the seeds of discord here in Ireland.
"While I am loathe to give the IFP any kind of credence or platform, I do feel that we need to be aware and on guard against the sort of sinister and divisive rhetoric and techniques that these same people successfully deployed in Great Britain, with such disastrous effect.
"As an Irish Republican I feel strongly that we must resist the introduction of hate speech to Irish politics under the guise of freedom of expression and call out this organisation's attempt to create false divisions within Irish society.
"The growing evidence of foreign state interference in the Brexit campaign process should also be a concern.  In absence of any clarity about who or what is paying the bills for a project that has no discernible public support in this country, we must remain open to all possibilities.
"This Republic is proud of the long and often difficult road that we have travelled towards the democracy we enjoy today.  As a Fianna Fáil representative I am not prepared to allow an off-shoot of one of the most destructive political movements in recent times to attempt to poison Irish politics without robust challenge", he concluded.