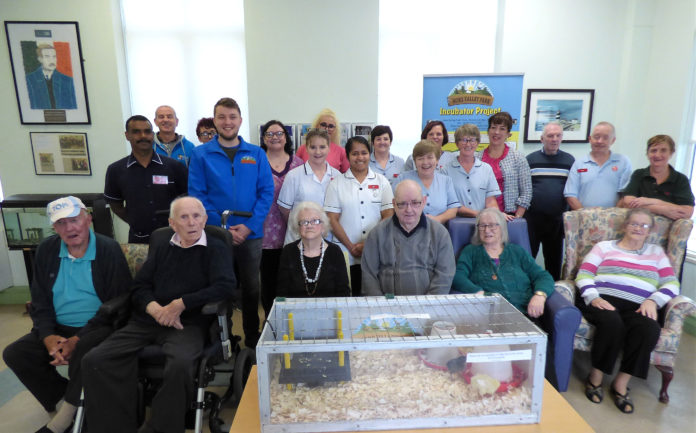 RESIDENTS of a long-stay elderly care facility in Co. Wexford are being entertained by some new arrivals in their midst.
The hatching of five chicks from eggs held in an incubator in the lobby of New Haughton Hospital in New Ross have been the source of much excitement.
By arrangement with the Nore Valley Park open farm (based in Bennettsbridge, Co. Kilkenny, residents, staff and visitors to New Haughton have been witness to the placement of eggs in the incubator and develop to the stage where five chicks emerged from their shells and are now being looked after until their return to the farm.
holistic wellbeing of our patients is a priority for us
Speaking about an exercise by its Activities Team that has brought much joy to the 42-bed residential care facility, Margaret Nowlan O'Neill, Director of Nursing, New Haughton Hospital said:
"The holistic wellbeing of our patients is a priority for us. We have a rolling programme of activities designed to help enhance the quality of our residents' lives. Having the chicks here is part of that ongoing efforts to make days as meaningful and purposeful as we can."