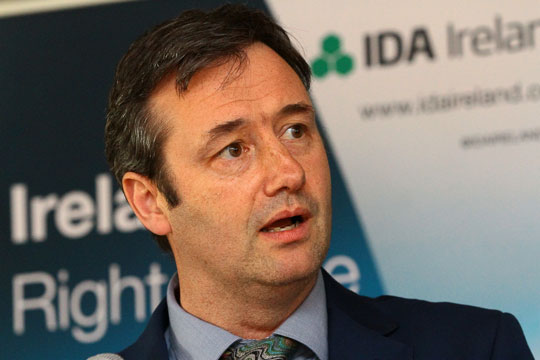 SPORTS clubs and organisations across Wexford are set to benefit from more than €300,000 investment in 20 local projects.
The funding for Wexford is part of €8.5m being allocated nationally from the latest round of Sports Capital Equipment Grants. Minister Michael D'Arcy TD said the funding would be of immense benefit to all the clubs and organisations across the county.
we want people to have every opportunity to get involved
"I am very glad to be announcing even more sports funding for Wexford. We know how important sport is to all communities here.
"The mental and physical health benefits associated with sports participation are well documented and we want people to have every opportunity to get involved."
Deputy D'Arcy said he would continue to make the case for increased investment in sports facilities and confirmed that a new round of the Sports Capital Programme would open for applications again later this year, which was further good news for all involved in sport.
"My focus is now on the applications currently being assessed in the department, including many clubs seeking major capital works such as pitches, dressing rooms, flood lights and further equipment.
"I hope that funding is allocated to all these projects as soon as possible," Minister D'Arcy said.
The grants are for clubs who applied to the 2018 Sports Capital Programme for equipment only, with no other proposed developments in their application.
Minister D'Arcy saud that about 1,500 further non-equipment only applications from across the country were still being processed by the Department of Sport and would be allocated in September.  These include applicants who applied for funding for equipment and other developments.