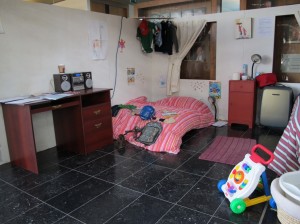 THE Government is seeking accommodation for 560 asylum seekers in Wexford and four other counties in the South East. It has promised to engage with local communities as it moves to finalise negotiations on the locations of new regional direct provision centres.
The State has issued tender documents to find accommodation for 5,500 asylum seekers spread across the 26 counties for one-year contracts worth €324m.
The other South East counties involved are Kilkenny, Tipperary, Waterford and Ca rlow.
In the midlands, which covers counties Longford, Westmeath, Offaly and Laois, accommodation for a minimum of 425 people is sought.
In the mid-west, which covers counties Clare, Limerick and Tipperary, accommodation is sought for 318 people.
highly unsatisfactory
Evaluation is under way for bids in the southwest and western region, which covers Galway, Mayo, Roscommon, Cork and Kerry Accommodation for a minimum of 1,400 asylum seekers is needed in these areas.
Bids for the mideast region – Kildare, Wicklow, Meath and Louth – will be considered shortly. According to the tender documents, accommodation is needed for a minimum of 1,256 people there.
figures are up 50 per cent so far this year
Advertisements for bids for the Dublin region were published on September 18 and advertisements for the Border region, covering Cavan, Donegal, Leitrim, Monaghan and Donegal, were published on October 14.
Accommodation for 1,370 asylum seekers is needed there.  Details of where the remainder of the 5,500 places will be located have not yet been revealed.
The secretary general of the Department of Justice, Aidan O'Driscoll, has written to the Public Accounts Committee, describing as "highly unsatisfactory" that more than 1,500 asylum seekers are currently being housed in hotels.
The situation "can only be short-term", he added.
"The Department of Justice and Equality needs to find new accommodation centres as the numbers of people arriving to seek international protection in the State continue to rise, figures are up 50% so far this year."