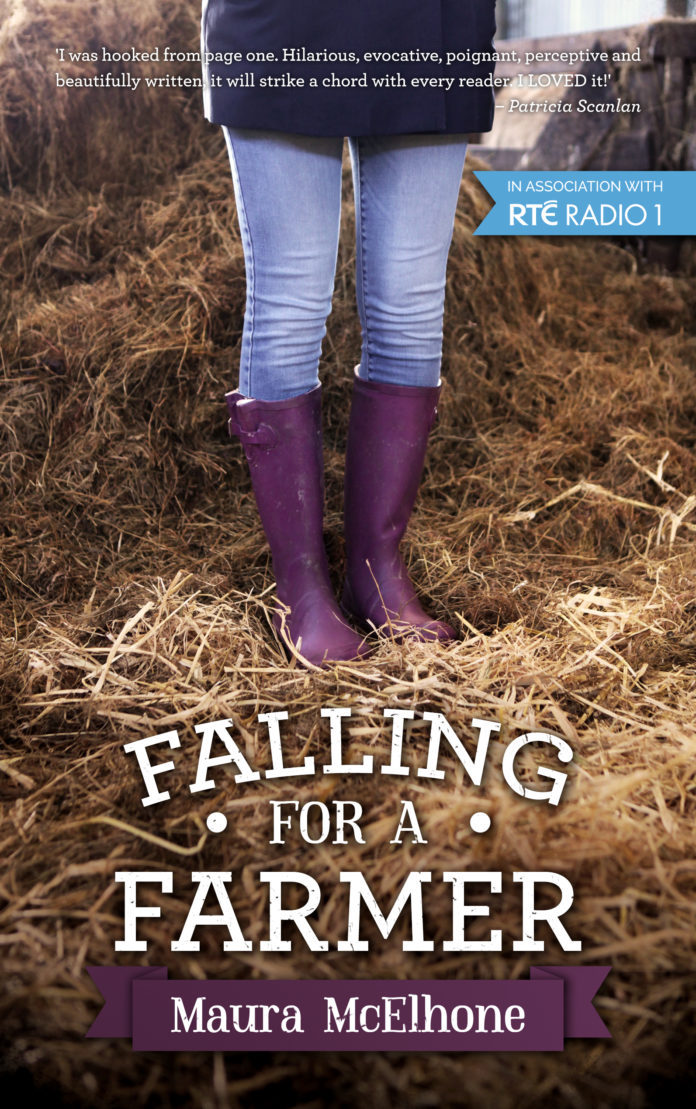 'I was hooked from page one. Hilarious, evocative, poignant, perceptive and beautifully written, it will strike a chord with every reader. I LOVED it!' – Patricia Scanlan
After living in California for close to a decade, Maura McElone 'unemigrated' to Ireland.  After a few disastrous experiences with online dating, she met and fell with love with Jack, a banker and part-time farmer.  When Jack gives up banking to become a full-time farmer, Maura's journey from a glamorous townie to a full-blown farmer's girlfriend begins.
Falling for a Farmer blends amusing anecdotes with thoughtful reflections and lessons in love, life and farming.  From pulling calves and wrapping bales, to being 'stood up for silage' and receiving the phone call that every farmer's loved ones dread, Maura McElhone's memoir chronicles the often humorous, sometimes sobering experiences that ensue when town and country collide.  A sort of Bridget Jones's Diary meets All Creatures Great and Small, Falling for a Farmer is a modern-day, true life, love story. Maura and Jack are due to be married in October 2018.
Published by Mercier Press, Falling for a Farmer is available nationwide and online. SBN: 9781781176047. RRP €14.99