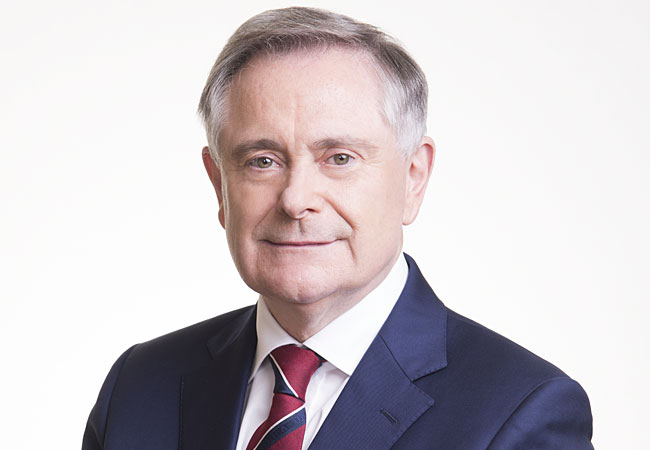 IRISH banks should be charged €250 million a year indefinitely to pay back the cost of bankrupting the nation, according to Labour leader Brendan Howlin.
The Wexford deputy believes the banks should be made pay their fair share of the estimated €40 billion the taxpayer was landed with to bail them out.
The current levy is pegged at €150 million just for the banks involved in the bailout and are still standing. But, with only a fraction of the tens of billions stumped up by the State paid back, the levy is due to cease at the end of next year.
Mr Howlin believes it would be "scandalous" if the banks were allowed to dodge their responsibilities like this.  For the recent Budget he was looking for the levy to be extended and increased.
Reacting to Budget 2020, the leader of the Labour Party said that Fine Gael's failure to raise the Bank Levy meant that banks were making massive profits while the Government had delivered an effective cut to social welfare.
Fine Gael's so-called Brexit budget has done nothing to protect low paid workers
Deputy Howlin said: "The banks are making profits of hundreds of millions and are not paying any corporation tax because they are still writing off their losses from the crash.
"Instead of keeping the bank levy at €150 million,  Labour would have raised it to €400 million so that the banks repay some of their enormous debt to society.
"That amount of money would have allowed the government to raise social welfare across the board to offset rises in the cost of living. Instead, Fine Gael – supported by Fianna Fáil – have delivered nothing for most people who rely on social welfare, including pensioner couples, carers and people with disabilities.
"In fact, with inflation at 1.5%, and higher in the event of a no-deal Brexit, Fine Gael have delivered a cut in social welfare in real terms," he said.
With Fine Gael's plan to delay raising the minimum wage, low paid workers were equally vulnerable to the rising cost of living, the Labour leader said.
"A hard Brexit will cause foods from the UK to rise in price, meaning more for the weekly shop. But Fine Gael's so-called Brexit budget has done nothing to protect low paid workers and people who rely on welfare from these extra costs," the Wexford TD said.