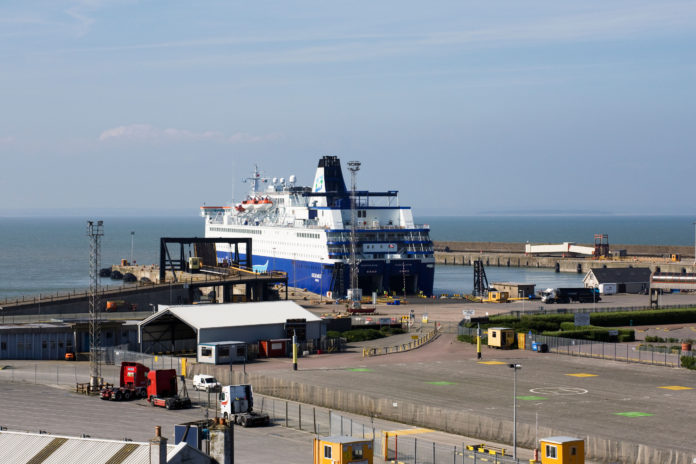 WEXFORD TD James Browne has received confirmation that the works being carried out at Rosslare Europort to make the port Brexit-ready will not be completed until January 2021 at the earliest.
As the UK is to leave the EU at the end of the month, this means that Rosslare Europort will rely on temporary customs posts for at least 14 months.
"I have raised this with a string of Government ministers. Rosslare Europort has been consistently ignored by the Government.
"If there is no deal, potential chaos is bound to meet Rosslare Europort. Hauliers, particularly smaller ones, are not ready. They do not have the funds to prepare in advance, so they are waiting to see what happens. My Party and I have been asking questions for months and it is clear we will not be ready in time."
local businesses may suffer
"If traffic congestion becomes the norm, it will almost certainly negatively impact the community in Rosslare Harbour. Access in and out of the village by local people will become extremely difficult and local businesses may suffer as a result," Deputy Browne said.
"I welcome news that Revenue has appointed thirty additional staff to the port. However, it is ridiculous to expect that more staff will be able to cope with temporary customs arrangements for more than a year, especially when these customs systems haven't even undergone a trial".
"very little time" to do a deal.
Deputy Browne's comments came as Britain's Prime Minister Boris Johnson laid out a five-point Brexit offer that would take Britain, including Northern Ireland, out of the customs union, and warned the EU27, a letter to the European Commission President, Jean-Claude Juncker, that there was "very little time" to do a deal.
The UK's five points include:
Respecting the Belfast/Good Friday agreement.
A commitment to longstanding areas of UK-Ireland collaboration.
Creating an all-island regulatory zone on the island of Ireland, covering all goods including agri-food.
Giving the Northern Ireland executive and assembly the opportunity to endorse the new regulatory arrangements before they enter into force.
Northern Ireland will be fully part of the UK customs territory, not the EU customs union, after the end of the transition period.