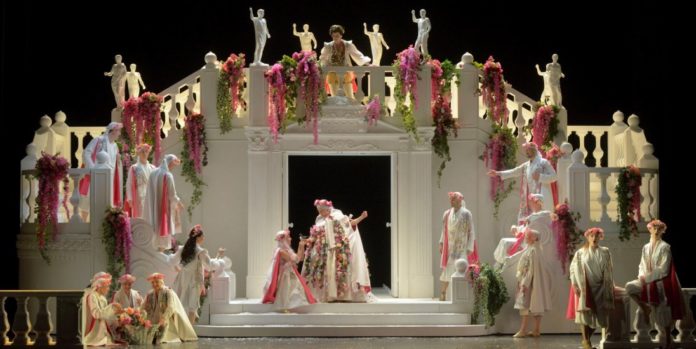 RTÉ and the Wexford Festival of Opera will team up to stream a performance of 'Dorilla in Tempe' on Saturday, Nov. 2, 2019, making history in the process.
The stream will be broadcast in two fashions. First off, audiences can watch the showcase at the three cinemas starting at 8pm, the Lighthouse Cinema in Dublin, the Pálás Cinema in Galway, and Century Cinema in Letterkenny.
This is the first time in history that an Irish-produced opera will be broadcast live in cinemas. But those who can't watch it in cinemas in Ireland will be able to stream it from their computers via RTE.
continues to break new ground
"RTÉ's partnership with the Wexford Festival Opera continues to break new ground, this year by also streaming live into three cinemas, and is reflective of how innovation is at the very heart of our efforts to bring the best in arts and culture to a wider audience, wherever they are," said Ann-Marie Power, Head of Arts & Culture at RTÉ.
'Dorilla in Tempe' will be directed by Fabio Ceresa and will be conducted by Andrea Marchio. Manuela Custer, Marco Bussi, and Veronique Valdés will headline the cast.