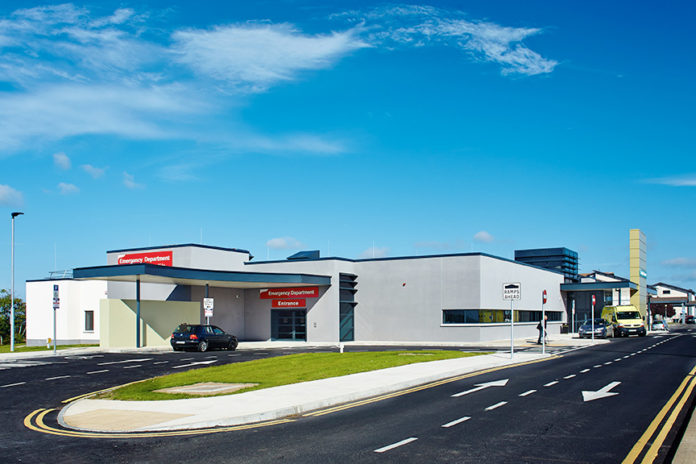 UP to 75 new beds are to be provided at Wexford General Hospital under the HSE's new capital plan.
Minister Paul Kehoe confirmed that, following talks with Minister for Health Simon Harris, he was delighted to confirm that Wexford General Hospital was to benefit under the new plan, which also provides for the refurbishment of the Gorey Community Nursing Unit.
The plan also includes the provision of the long awaited second Cath Lab at University Hospital Waterford (UHW).
Last month it was reported that the cath lab in Waterford was to close for up to 12 weeks for scheduled maintenance. This would see people from Wexford needing em ergency cardiac services having to travel to Cork or Dublin instead of making the shorter trip to Waterford.
However, the new plan aims to address this shortfall by providing a second cath lab and a new mortuary at UHW is also being planned.
Minister Kehoe said: "Our health service needs extra capacity. We are recognising that by investing in more hospital beds and I am so delighted Wexford will benefit from this. In the past other parties in Government reduced bed capacity.
"This was misguided and a mistake. We are reversing this and ensuring we have enough hospital beds in our county for our people."
However, he said that it was important to acknowledge that the projects included in the plan were at different stages of development and, in some cases, significant work was still required to bring the projects to tender stage.
Minister Harris and the Director General of the HSE, Paul Reid, will contact management at Wexford General to discuss how best to bring the new beds on stream.
"I would imagine it will require some kind of extension,' Minister Kehoe said. 'I'd imagine that the hospital is pretty much up to capacity at the minute, but they'll work with the HSE on this.
"This is very much the first stage, so decisions like that still have to be taken. 480 new beds are being provided across the country, so for Wexford to get 75 of them is a good chunk.
" It's something that's very much required as well, particularly with the ageing population and the amount of people choosing to retire in Wexford," the Minister said.