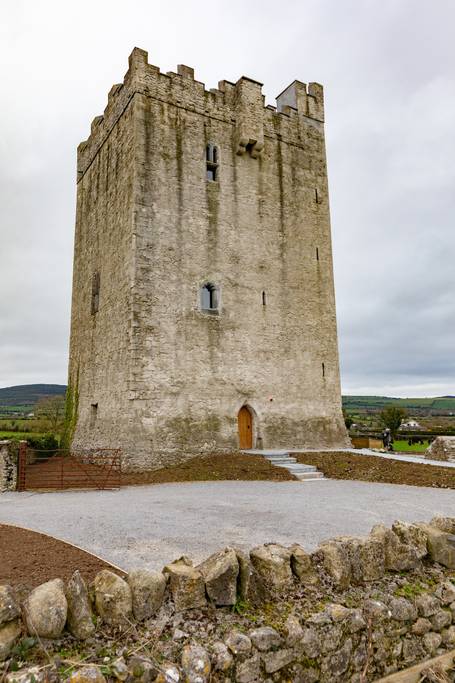 A COUNTY Kilkenny farmer's son has finished his father's work in restoring a ruined castle on their land. John Campion has turned Tubbrid Castle, the ground floor of which was used as a grain store, into a characterful retreat that is rented out on Airbnb, according to AgriLand.
Tubbrid Castle is at the foot of the rolling Slieveardagh hills in north west Kilkenny. 
"The farm has been in the family for generations. A Catherine Campion is recorded as living at the castle as a tenant of Arthur RB St George, in the Griffith Valuation of 1851," said John.
"My father, John, inherited the farm from his father, Thomas and mother, Delia. He grew the farm by buying a neighbouring land in the 1990s.
"In the early 2000s, Dad turned his attention to something he had dreamed about for years – bringing Tubbrid Castle back to life," he told the online site.