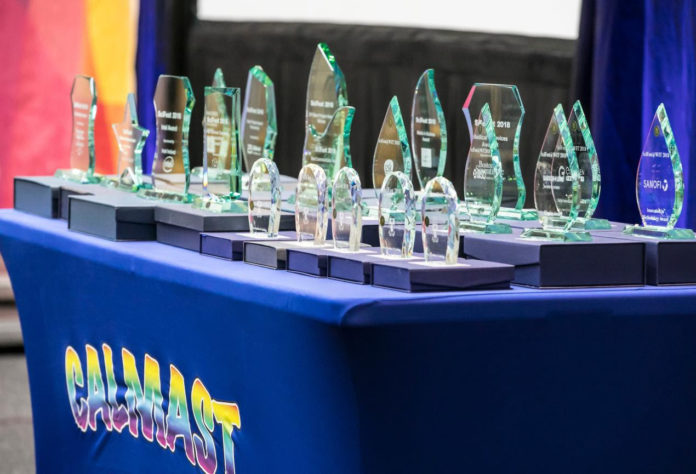 Post primary students from schools across the south east and beyond will be showing off their scientific knowledge at the regional SciFest STEM fair which will be taking place at Waterford Institute of Technology (WIT) on 1 May 2019.
Scifest is a regional science, technology, engineering and maths (STEM) competition for secondary schools that takes place across Ireland every year. Scifest is an all-inclusive, all-island science initiative which fosters active, collaborative and inquiry-based learning among second-level students.
[email protected] is one of the many initiatives run by Calmast, WIT's STEM Outreach centre.
About 90 projects have been entered with more than 200 participants coming from 20 different post-primary schools in counties Waterford, Wexford, Kilkenny, Tipperary, Wicklow and Cork have entered the competition.
Waterford
There are 26 projects from County Waterford: Ard Scoil na Mara Tramore (6), C.B.S. Mount Sion Waterford (10), Gael Colaiste Waterford (5), Our Lady of Mercy Secondary School Waterford (1), Scoil na mBraithre Dungarvan (3), St Augustine's College Dungarvan (1).
An example of what Waterford has to offer includes:
Cervical Check and the HPV Vaccine – Information, Opinion and Fake News
Does the blue light emitted from mobile phones have harmful effects?
Is out of date make-up harmful?
Pollinator alternative
Virtual Reality Technology and its Impact on Future Learning
Coffee Addiction
How long does UV light take to react under different kinds of sunscreen
Wexford
There are 28 projects from County Wexford: Christian Brothers Secondary School New Ross (7), Meanscoil Gharman Enniscorthy (4), Our Lady of Lourdes Secondary School New Ross (4), St. Mary's C.B.S. Enniscorthy (3), St Mary's Secondary School New Ross (10).
An example of what Wexford has to offer includes:
Breathe Easy, Live Easy
Pesticides Effect On Bees
Using bike power to our advantage
An fiosrú na n-Éifeachtaí a bheainfeadh le Brexit I réimse na talmhaíochta san Oirdheisceart
How the hair on your head can save the seabed
Magnetic plastic is fantastic
MediTeddi
Kilkenny
There are 10 projects from County Kilkenny: Coláiste Éamann Rís Callan (2), Coláiste Pobail Osraí Kilkenny (1), Loreto Secondary School Kilkenny (1), Meánscoil na mBráithre Criostaí Kilkenny (6).
An example of what Kilkenny has to offer includes:
Imscrúdú ar éifeachtúlacht Cuileann ar an borrphéist Trichophyton verruscom
Assessing parental attitudes towards the HPV vaccine for adolescent boys in the South East
How Nitrates in processed meats can act as carcinogens, and how to raise awareness about it
To Investigate Functional Movement in Primary School Children
Using rainwater from gutters to generate renewable electricity
Tipperary
There are 11 projects from County Tipperary: Presentation Secondary School Clonmel (8), Árdscoil na mBráithrename Clonmel (3).
An example of what Tipperary has to offer includes:
Charging a phone without electricity
App to manifest food waste
Can you increase the iron content of vegetation by introducing ironoxide into the soil
Quick Pen
Space Escape
Wicklow
There are 9 projects from County Wicklow: Coláiste Bhríde Carnew (8); St Mary's College Arklow (1).
An example of what Wicklow has to offer includes:
Can people tell the difference between vegetarian meat substitutes
Children with autism cannot wait
How different genres of music affect a drivers concentration
To determine the organic matter content in soils.
Cork
There is 1 project from County Cork: Coláiste an Chraoibhin Fermoy.
Investigating air flow around a satellite launching rocket
The winner of [email protected] will be announced 1 May at 2pm at the WIT Arena and will go on to represent WIT at the SciFest national final in November.
Awards presented at the national final include the opportunity to represent Ireland at the International Science and Engineering Fair (ISEF) which is held annually in May in the USA.