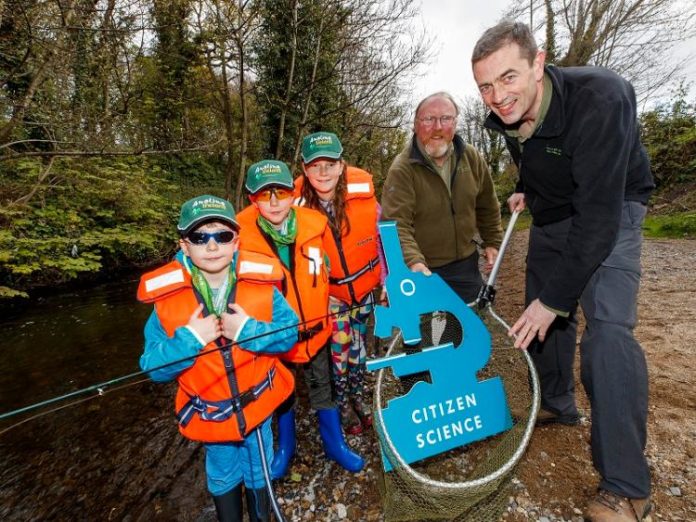 THE Minister of State with responsibility for the Inland Fisheries Sean Canney TD is calling on all anglers in Kilkenny who are willing to become citizen scientists in a new National Salmon Scale Project.
International Year of the Salmon
Deputy Canney said: "As we celebrate International Year of the Salmon, this project will help researchers understand the challenges which salmon are facing today.
The project will contribute to international efforts to help in conserve wild salmon
"The project, which has been initiated by Inland Fisheries Ireland, aims to collect vital information through scales taken from salmon and sea trout which are caught in Irish rivers and lakes and will contribute to international efforts to help in conserve wild salmon."
Fish scales record the life history of a salmon and one scale can reveal a lot about the lifestyle and behaviour of the fish. Scales can tell scientists what age the fish is, how many winters it spent at sea, how many times it spawned, how slow or fast it grew, what it ate and how long it spent in the river before it went out to sea.
Scales can also reveal the feeding area where the salmon travelled to in the ocean, whether it went to the Faroe Islands, the Norwegian Sea or all the way to West Greenland.
Scales help scientists to understand the biology and ecology of Irish salmon and sea trout.
As part of the project, anglers in Kilkenny are asked to take a scale sample from a salmon or sea trout by gently scraping and removing approximately 20 fish scales using a clean
knife. Anglers are then requested to post their samples to Inland Fisheries Ireland using the sample envelopes which will be made available to them.
Scales can be removed from both harvested and catch and release fish.
Sampling of fish for release should be handled carefully and fish should be only briefly removed from the water with every effort made to avoid injury or stress while weight should be estimated.
For more information on the National Salmon Scale Project, including how to take a sample safely and to request sample envelopes, visit www.fisheriesireland.ie/ salmonscales.
To find out more about International Year of the Salmon visit www.yearofthesalmon.org or www.fisheriesireland.ie/iys.