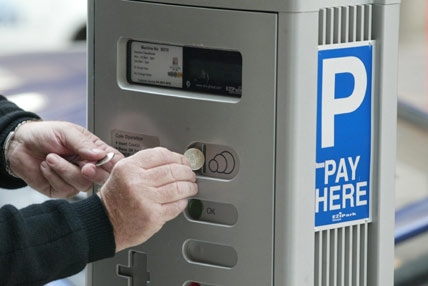 BUSINESSES and customers will be driven out of the city centre by the 70% increase in park charges which have come into effect, consumer experts have warned.
On-street charges have increased by more than 10%, from €2.90 to €3.20, in an expanded yellow "very high demand" parking zone. Those parking in an expanded red "high demand" zone will be paying even more as the hourly rate increases from €2.40 to €2.70, an increase of 12.5%.
Due to the expansion of the red zone into the "medium demand" green zone, motorists who were paying €1.60 an hour to park on some suburban streets will now be paying €2.70 for the same time, an increase of 68.75%.
City Council makes about €30m a year from on-street parking
Consumer experts say there is no real justification for the price increase. AA director of consumer affairs Conor Faughnan said on-street parking was "extremely important" for the city.
"Dublin City Council makes about €30m a year from on-street parking, which is a very significant contribution from motorists," he said.
"They're now arguing that they need more. I have some sympathy that the local authority has a lot to do for its citizens, but I can't see that as a justification for taking more money out of motorists' pockets. The council ultimately does not want people driving into the city for their commute, but these spaces are extremely important for the commercial life of the city, particularly for traders and retailers."
city traders were not being listened to
Mr Faughnan added that city traders were not being listened to enough by council officials.
Fianna Fail Dublin transport spokesperson John Lahart said that increasing parking costs would have a negative impact on those who cannot use alternative means of transport.
"Some of my constituents undergo medical treatment every day for weeks at a time and have to fork up very expensive parking charges, whether it's private or public," he said.
The new charges came into effect on July 15.