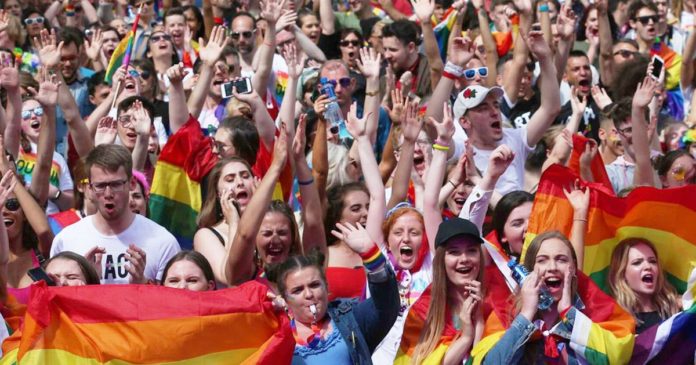 Thousands of people took part in this year's Dublin Pride parade recently.
The parade started at the Garden of Remembrance and headed down O'Connell Street, Eden Quay and past Liberty Hall before crossing the Liffey at Talbot Bridge and finishing at a free, outdoor event at Merrion Square.
Organisers of this year's Dublin Pride say it was the largest in the event's history.
The parade took over three hours to pass down O'Connell Street.
Around 100 uniformed members of An Garda Síochána marched in the parade along with Commissioner Drew Harris.
a real honour
Policing representatives from both Northern Ireland and Britain joined their garda counterparts at the event.
Taoiseach Leo Varadkar also walked in the Pride parade.
"It's a real honour to be here at Pride. It's only the third time I've been, my second time as Taoiseach and the first time joined here with the gardaí and the PSNI, also Defence Forces and the public service too. So a really great turnout and a beautiful day in Dublin city, so happy Pride everyone," he said.