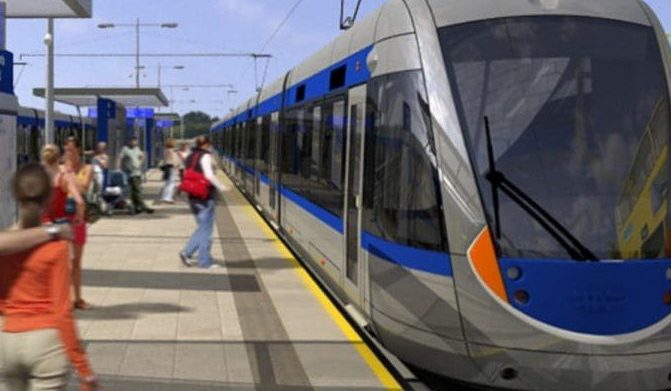 CITY centre residents are fighting to save their homes which are threatened by the Metrolink development.
They are the 150 people who live in the College Gate apartment complex on the corner of Townsend Street and Luke Street. The 70 high-quality apartments will be demolished as part of the National Transport Authority's plans to build an underground station at nearby Tara Street beside the existing Dart station.
Dublin City Council's Markievicz Leisure Centre – with the only public swimming pool in the area – will also be demolished.
The NTA says the station will be the busiest on the MetroLink route, with almost 12,000 passengers expected there during morning rush-hour. Residents stress that they are not opposed to Metrolink itself but believe there are enough vacant sites in the area to accommodate the station without destroying the apartments.
they're destroying high-quality apartments in the city centre at the time of a housing crisis
"None of us are against the plans, but they're destroying high-quality apartments in the city centre at the time of a housing crisis," one resident, Gordon Rose, told TheJournal.ie.
Aizhan Sultanova, another College Gate resident, said the plan to acquire and demolish the complex was "a colossal waste of money". "There was talk of moving the station further south, but they've given an excuse about a sewage pipe," she said. "But we've had planners involved who say it is possible."
John Dean of the Save Markievicz Pool and Gym campaign also stressed that he was not against Metrolink but believed it was not necessary to demolish the leisure centre.
"It will really hit everyone in the city centre because you don't need to be a member to use it," he said. "Anyone can walk in at any time, and it's the only pool in the area that's regularly open to the public."
The site will be available for new development once the underground station is complete.
The NTA says Dublin City Council is seeking another city centre location for a pool.
The authority's preferred route for Metrolink brought relief for residents in other parts of Dublin.
In Ranelagh, where the Southside line will now terminate, residents welcomed the news that a crucial junction at Dunville Avenue and Beechwood Road would not be closed.
Across the city in Glasnevin, members of Na Fianna GAA club on Mobhi Road were pleased they will not lose their pitch. And residents of an apartment building at nearby Hart's Corner were relieved to find it will not be demolished.