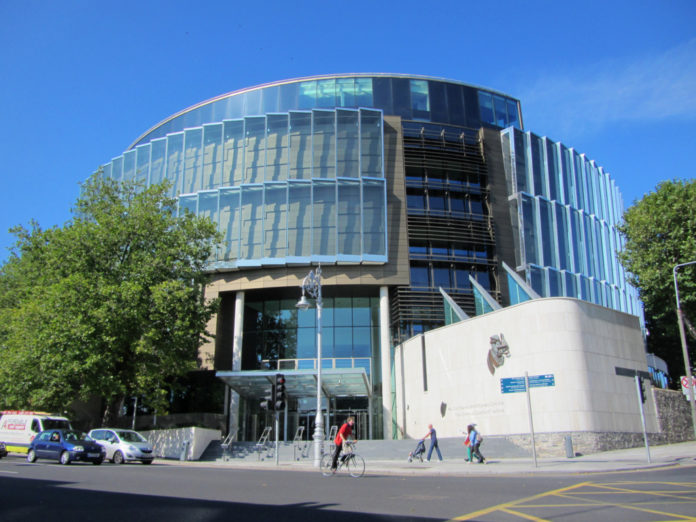 TWO men, including the grandson of former Dublin Lord Mayor Christy Burke, have been sentenced to seven years each for the possession of explosives in Dublin city at the Special Criminal Court.
They were charged with the possession of four kilograms of the explosive TNT and a hand grenade in a densely populated area of Dublin City, receiving sentences totalling 14 years.
The non-jury court heard the Army Bomb Disposal Unit was called to the scene and 40 premises evacuated after the men were intercepted by gardaí.
Declan McDermott (30) was jailed for seven years while co-accused Martin Manning (24), grandson of Mr Burke, was also sentenced to seven years.
The two pleaded guilty last month before the three-judge court after they were caught with explosives inside a shoe box, found in the passenger foot-well of a taxi in the city.
The former Lord Mayor of Dublin Christy Burke was in court today seated with the men's families and supporters for the sentence hearing.
The residing judge Mr Justice Tony Hunt said that one of the ten 400 gram blocks of TNT was sufficient to make an under-car bomb and therefore the quantity in question was "very considerable".
McDermott and Manning had acted as "couriers" and played an important role, commented the judge. Furthermore, they were trusted by the organisers of these activities, he said.
McDermott and Manning, pleaded guilty last month to knowingly possessing an explosive substances at Spring Garden Street, on June 2nd 2017.
A third man, John O'Brien (56) of North Great Clarence Street, also admitted to knowingly rendering assistance to an unlawful organisation and possession of an explosive substance at his home address on June 2nd 2017. O'Brien was jailed for 18 months.