A DISPUTE over rights-of-way is threatening plans for the redevelopment of Phibsborough Shopping Centre.
The developers, Mm Capital, say the row with Tesco could see regeneration of the site "shelved indefinitely". But the supermarket giant says it has not made any new demands.
"We have been consistent across all our dealings with Mm Capital over several years and right up to today," the company said in a statement.
Tesco controls two rights-of-way on the site.
The €50m revamp includes plans for a new civic plaza, upgrading of existing office and retail space and a 334-bed student accommodation building.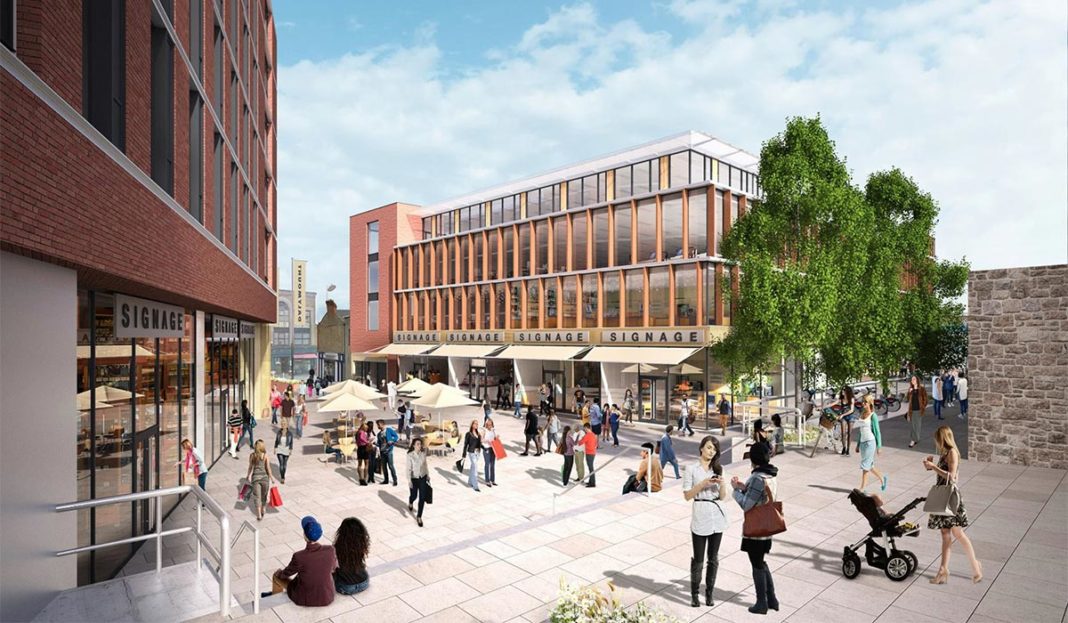 A redeveloped Dalymount Park will also be a feature. Bohemians, the football club that plays there, said the dispute would not stop the project but could have an effect on the final design of the stadium.
The managing director of Mm Capital, Derek Poppinga, said they had bought the property in 2016 and, following months of discussions, designed a scheme which was accepted in principle by Tesco.
"While the scheme was approved in principle by Tesco as far back as November 2016, agreed detailed terms were only verbally finalised with Tesco in October 2018 after long discussions," he told the website Dublin Live.
The developers said they went to "great lengths" to meet the retailer's requests, including ensuring the car parking facility is maintained and providing a purpose-built service yard to the rear of the Tesco store.
"Tesco would reap the benefits, not only of the new-look centre, but of a new enlarged loading yard, turning area and new access," said Mr Poppinga.
New demands would render the redevelopment of the centre unviable so the project cannot go ahead
He claimed that the supermarket had come back with additional demands which "would render the redevelopment of the centre unviable, so the project cannot go ahead, which unfortunately means that the redevelopment of Dalymount Park also cannot go ahead."
But Bohemians said the dispute would not stop the redevelopment of the stadium .
A statement from the club said: "We have worked closely with resident groups to ensure the conceptual design was one that delivered for both football and the local community. While this impasse would not prevent the redevelopment of Dalymount Park, it would however result in a final design that could not fully grasp the opportunity for both sites to provide the maximum social return to the local community."