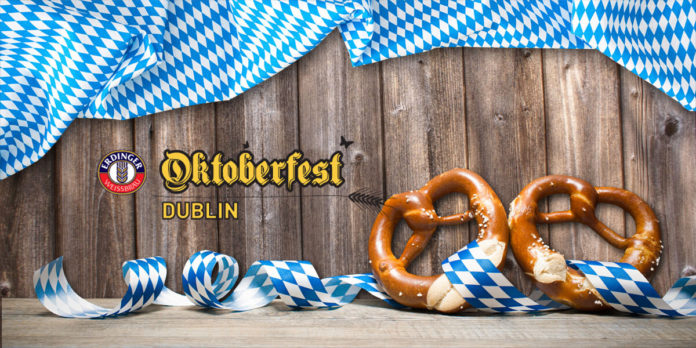 DUBLIN'S 2019 Oktoberfest event has been cancelled, with the people behind the event are blaming "unprecedented increases" in its insurance premiums for its cancellation.
The festival has been running for more than a decade now on Geroge's Dock in the IFSC. It was due to take place between September 14th and October 6th.
not used to the "claim culture"
However organisers released some bad news earlier today. They say that, as much as they love coming to Dublin, they're going to take a break this year due to the insurance premium they're being asked to pay.
They say in their native Germany, they're not used to the "claim culture that has developed in Ireland".
They also said that it's making it hard for great fun events like theirs to go ahead, and that "suspect insurance claims from a small minority of people can ruin it for everybody." They do say they're looking forward to holding the event in 2020, so it could be back yet.