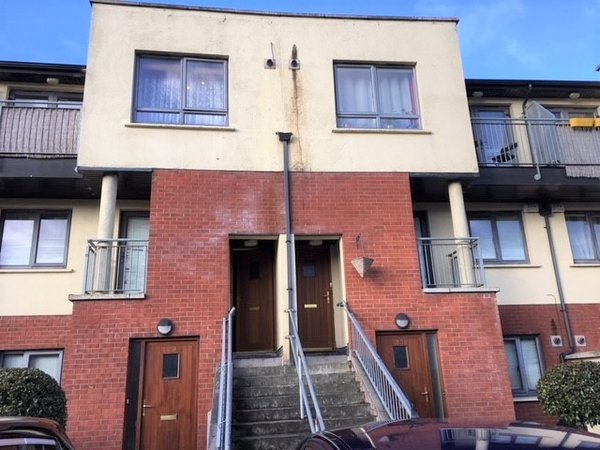 SOUTH Dublin County Council has admitted there are maintenance issues at a Celtic Tiger-era social housing estate where residents are complaining of mould and dampness.
The authority says it is now committed to repairing some of the 448 homes in Balgaddy, which were built between 2004 and 2007.
The community was one of 20 that took a collective complaint to the Council of Europe in 2015 arguing the social housing stock was below living standard.
In October 2017, the European Committee for Social Rights in Strasbourg upheld the complaint and found Ireland to be violating Article 16 of the European Social Charter concerning the right of the family to social, legal and economic protection.
The ruling stated the Government had "failed to take sufficient and timely measure to ensure the right to housing of an adequate standard for a not insignificant number of families".
It plays on your mind, it affects your mental health an awful lot.
Tenants from Balgaddy say serious structural problem have led to years of leaks, damp, mould and electrical problems. Speaking to RTÉ's Morning Ireland, resident Mary Cooney said: "My bathroom is full of mould. I had to take my shower down because it was full of mould, it fell down. And I have a hole with a leak coming through the light in the bathroom that pours every time it rains. It is just full of damp.
"You will see the wall is starting to crumble in the corner where the first leaks started. The plaster is coming off the wall. There is a huge hole. It plays on your mind, it affects your mental health an awful lot.
"I took that house in good faith that it was going to be a house for life. And now it's not. It's crumbling down around me. I've lived in this for 13 years. It does take its toll on you."
In 2015, the local authority said there was no systemic construction problem at Balgaddy.
But the council has now said it is committed to addressing maintenance issues in some of the homes in Balgaddy.
In a statement, the council said an accelerated maintenance programme will, where necessary, provide window and door replacements, painting  and various safety works.
The council is also providing for additional funding to address heating, ventilation and insulation issues as well as other works. Any exceptional maintenance issues will be examined on a case-by-case basis where tenants may be transferred while necessary upgrade works are prioritised.