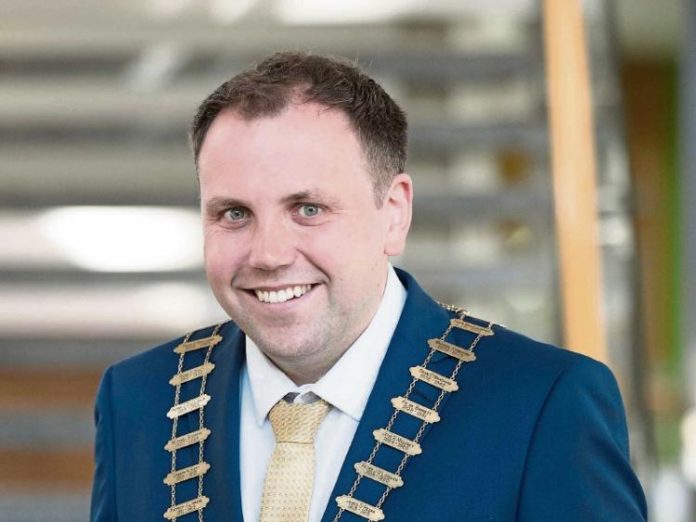 DUBLIN Airport has been sharply criticised for an "insulting" and "predatory" tweet about the Ryder Cup from the Mayor of Clare.
Following the news that Adare Manor would host the famed golf tournament in 2026, the airport tweeted: "We look forward to being the key gateway for overseas visitors attending #RyderCup2026 which will take place @TheAdareManor in Limerick."
This left a sour taste in the mouth of Mayor Cathal Crowe who replied saying that the tweet should be corrected to say the nearby Shannon Airport.
He said: "Shannon Airport, just a few KM away from Adare Mannor, is the gateway airport to the region.
"I'm very disappointed with DAA's predatory tweet at a time when this region is basking in good Ryder Cup news."
It's up to Shannon to play that same game and really push Shannon to the fore.
Speaking further to the Limerick Leader, Crowe added that the tweet was "not right" and was "insulting".
The Mayor of Limerick said that Shannon Airport needed to up its game saying that Dublin were quicker off the mark to promote the airport adding that Shannon Airport needed to be quicker off the block than them.
Mayor Crowe responded saying: "We need to an awful lot better. It's up to Shannon to play that same game and really push Shannon to the fore. I think they are often reticent in their marketing approach."
Noise complaints
Meantime, Dublin Airport Authority received a total of 3,817 noise complaints from 100 people in this period compared to the 396 complaints in the same timeframe last year
More than 3,100 complaints were lodged by a single individual about the noise pollution.
The Dublin west resident made 3,147 complaints about noise from airplanes in the first half of the year, which is over 80% of all complaints recorded over the period.
Two other people, one from The Ward and another from Ongar, filed more than 100 complaints between January and June.