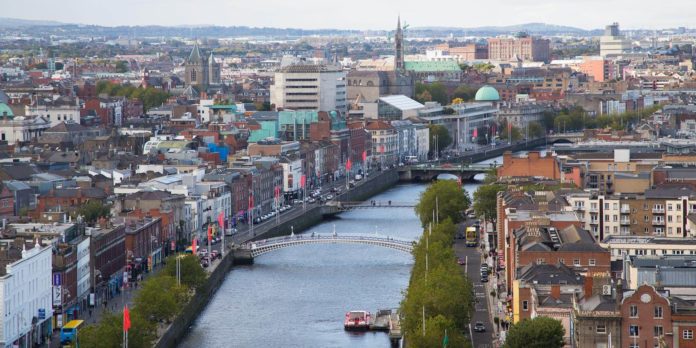 UP to 2,000 more hotel rooms are needed in the City to meet growing demands from visitors and tourists, and that is despite the 4,000 now being built, according to an industry analyst.
There was also likely to be a demand for multimate-storey hotels as the world's leading hoteliers look to move into the booming Dublin market, said Aiden Murphy of consultants Crowe in their annual survey.
ccupancy in Dublin is at 84%, the highest of any European capital.
"Dublin is very attractive and very much on the minds of international operators," Mr Murphy said. "Cork and Galway are starting to follow and are getting good improvements in hotel occupancy and room rates. There is a need in those cities for hundreds of rooms rather than the thousands that are needed in Dublin.
"Occupancy in Dublin is at 84%, the highest of any European capital. We can see another 2,000 rooms on top of what is planned and still maintain occupancy over 80%," he said.
Mr Murphy said that his detailed annual survey of turnover and profitability in the industry would show that profitability was up "across the board" in Dublin hotels during 2018.
Dublin has about 19,000 hotel rooms but Irish groups such as Dalata are growing very strong and international outfits such as Marriott's Aloft, Moxy, Hilton's Hampton Inn and Hyatt's Centric hotel have entered the market.
Mr Murphy said there was a sense in the market that the Competition Authority might not want to see a particular group control too many of the city's hotel rooms in order to ensure that price was not dictated.
"Therefore it has been easier for a company like Dalata to expand and build rather than to acquire existing hotels," he said.
"We are also seeing a focus on higher densities for hotels. With smaller hotel rooms and more compact site requirements, hotels lend themselves to taller buildings. There is a move to develop more eight-to 10-storey hotels and planners are more open to hotels instead of offices."
Developer Johnny Ronan's Tara Street tower, which recently won planning approval, will incorporate both a hotel and offices and Aidan Murphy said that Dublin could see more of this type of split development.
"Demand for hotel rooms in Dublin has been growing strongly and it is expected to continue to grow strongly for the next four to five years."