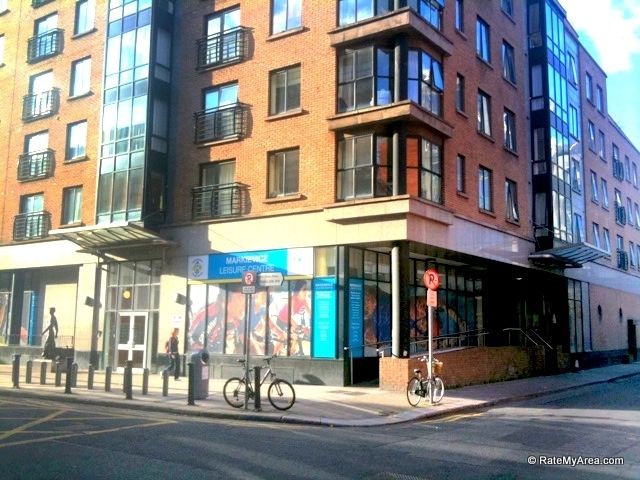 A LESURE centre, refurbished at a cost of €1 million just two years ago, is threatened with demolition to make way for MetroLink. But a campaign group that protested and raised a petition hopes it may have won a reprieve for the Markievicz Leisure Centre on Townsend Street.
The National Transport Authority says it is considering issues they have raised along with concerns about the route. It will publish revised proposals shortly.
The threatened demolition of the gym, pool and 70 apartments is the latest controversy to hit the plan for a rail line linking Swords and Dublin Airport to the city centre.
It was decided to extend the service to the Southside, leading to fears that construction of the northern link would be delayed. The Southside plan has now been frozen because of the disruption it would cause to road traffic and the existing Luas service.
The Save Markievicz Pool and Gym campaign wants officials to reconsider the demolition plans.
Martin O'Quigley, one of the campaigners, said the leisure centre is a "vital facility" for those who live and work in the city centre. He told Newstalk: "It's the only public swimming pool in the city that is actually open on a daily basis. The centre is an extremely important social outlet for the community where people of all ages can learn to swim.
"We question why one of the several derelict sites in the surrounding area have not been designated for the new MetroLink station instead."
The controversial Southside section of the link looks likely to be abandoned due to Government unwillingness to endure a lengthy disruption to the Luas Green line.
In a major change to plans published last year, it is expected that the line will stop north of Ranelagh at Charlemont.
The change, which will be announced when the NTA publishes a revised route, means that the Metro will not continue on to Sandyford.
The line, due to open in 2027, had been expected to run from Swords to Sandyford with the construction of new track from Swords to Charlemont, and an upgrade of the Luas Green line between Charlemont and Sandyford.
Opposition to the plans centred on proposals to close a road linking Ranelagh and Rathmines.