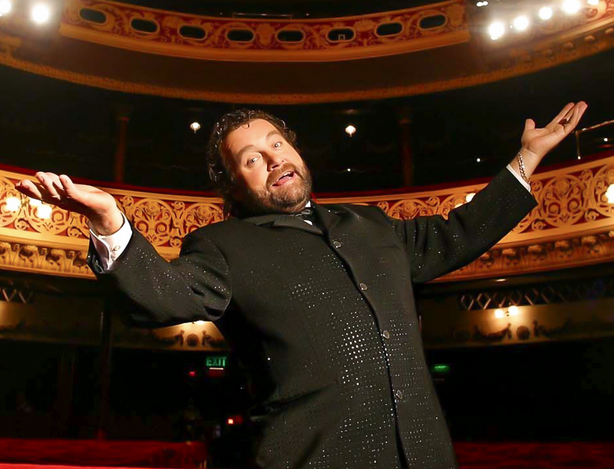 FANS of comedian Brendan Grace have been paying respects to the legendary entertainer who died aged 68 after a short battle with cancer.
Many remembered the funnyman, who was born in The Liberties, for his classic and clean form of comedy, which entertained people across the world.
Francis Ross works in the nearby Brooks Hotel, where the Grace family often stays.
Frank said he grew up a fan of Brendan, and became a friend in his later years He said: "He knew me as Frank. Like everybody, I grew up with him in the 70s and he was our idol, visiting our school with the green cross code, and then going to see him in the Gaiety when I was older.
"I got to know him as a friend in the last 15 years. It's a very sad day for us all in the hotel. As it happens I'll be off work on the day and I'll be at his funeral (last Monday the 15th). Either way, I would have found a way to be there.
"Unlike other comedians, he didn't lean on the same character all the time. I liked them all, but the Bottler is the one that introduced us all to him."
Taxi driver Tom Smyth told the Irish Mirror that he picked Brendan and his wife Eileen up from the Red Cow in Clondalkin and took them to a christening in the Old Mill pub in Tallaght about three years ago.
The beloved personality had a few drinks before he got into the cab, and was in fine form chatting away with Tom and Eileen as they headed toward Tallaght.
Hopefully all of Dublin turns out for him on Monday
He said: "I picked them up and Brendan was in great form. I dropped them off and he joked 'so do I have to pay for this now?'. He was great like that, classic comedy.
"His wife Eileen took a picture of the two of us that I still have on the phone today. Hopefully all of Dublin turns out for him on Monday."
Sarah Scully visited the Mansion House to pay respects not only for Brendan, but for his family. "He was a lovely man. He brought a lot of joy to people, especially when there's so much sadness in the world today. I hope his memory is there for a long time.
Agnes Moore said: "I'm here because he was very good, very cheerful and he was a natural. When you saw him, you couldn't help but laugh, he was just tremendous and he is gone too soon," she said.
Eileen Power (89) from Wexford who told how the comedy legend made her a star of his show – because she looked like his mother.
Eileen, who saw the funnyman in Dun Laoghaire three years ago, said: "He kept saying during the show 'You're the image of my mother'.