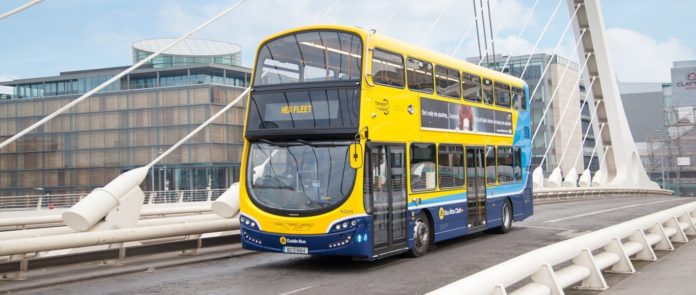 THE Dublin Bus annual report shows profits at the company trebled in 2018, thanks to strong growth in its Airlink and City Tours services.
The state-owned bus company recorded an overall surplus of €3.7m last year compared to €1m in 2017 as passenger numbers increased.
The majority of profit was from commercial services with €300,000 from routes operated under the Government's public service obligation.
The number of journeys taken by Dublin Bus passengers rose by 4.1m to 143.5m, an increase 2.9%, while passenger numbers on Airlink and City Tours services increased 9.7% to 3.4m.
The report shows that the National Transport Authority (NTA) paid Dublin Bus €594,000 to provide public transport services during Pope Francis' visit in August 2018.
Passenger increases were achieved during two severe weather events, the full integration of the Luas Cross City line and the loss of 10% of Dublin Bus routes to GoAhead.