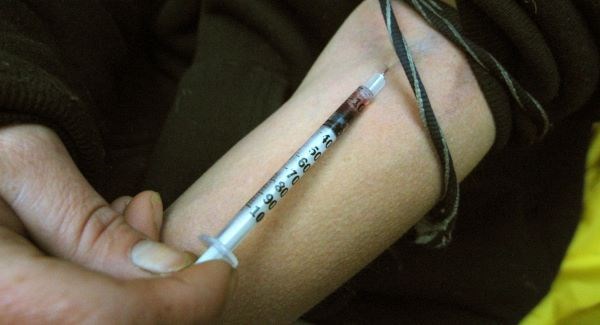 DRUG treatment facilities throughout Dublin should ensure their services aren't just focused on the city centre, according to Minister of State for Disability Issues Finian McGrath.
His remarks come amid suggestions that Ireland's first medically supervised injecting facility on Merchants Quay is unlikely to open until at least next year. While it was initially hoped the pilot injection centre would be opened in 2017, the project has had several delays in its progress.
Merchants Quay has been given an extension until September to provide further information about the project to Dublin City Council. It is understood that a department of the HSE is among the groups who have raised concerns about the planned facility in Dublin city centre.
centres should be built in communities throughout Dublin
Speaking on Newstalk Breakfast, Minister McGrath suggested that more facilities were needed. He also insisted he'd "absolutely" support such centres opening in his own constituency in Dublin Bay North.
"As far as I'm concerned, these are very, very important centres to treat people who are on drugs or are addicts," he said.
"I just found it very, very unusual that a section of the HSE has issued a tender for a controversial drug injection centre, and then objected to it being located beside their own office. There seems to be a contradiction there."
He argued that centres should be built in communities throughout Dublin so services were not just focused in the city centre.
The Independent Alliance TD acknowledged that people had "genuine concerns" about the location of the planned injection centre.
"However, the bottom line is that we need centres for people who are addicted to drugs right across the city. It's essential they are spread across the city."