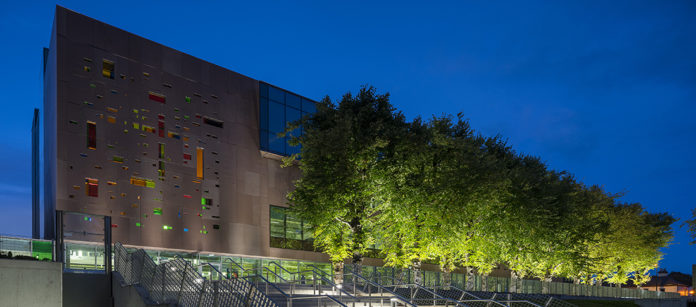 DCU is selling nearly 10 acres of land on Griffith Avenue for €35 million. The Dublin Northside land, which is located to the south of the campus, was bought by the university in the early 2000s.
Selling agent Kevin Leonard of Cashman & Wakefield said he expected around 600 residential units could be built on the site including rental units and homes for individual sale. But he said that a student scheme may be unlikely as DCU has a significant planning application for around 1,500 student bed spaces in place
The 9.6 acre land was bought from a family who has a farm in Dublin. The university has decided to sell the land after it was unable to integrate the land into its own campus. While the land is zoned for institutional use, this might change similar to the area on Swords Road sold by Savills last year which was zoned for institutional use but later received planning permission for apartments.
Meantime, the owners of a popular north Dublin Shopping Centre are looking to build hundreds of apartments and a hotel in north Dublin. The people behind Omni Park Shopping Centre in Santry are currently in talks with An Bord Pleanala about the project.
They are hoping to build over 300 apartments, an 81-bedroom hotel as well as a creche.
The building would be constructed on the site of a currently vacant warehouse near the Shopping Centre according to The Times.
that amount of apartments will will just end up choking that area
Increased traffic in an already traffic troubled area is among the main concerns raised by locals. One resident said: "I think building houses would be better, also traffic is already an issue in Santry."
Another said: "Can you just imagine the traffic. People already know what it's like trying to drive in and out of the Omni. Especially as it only has one way in and out."
A third said: "Extra volume of traffic with a new hotel and that amount of apartments will will just end up choking that area, unless there is a major overhaul of traffic sorted before they start."