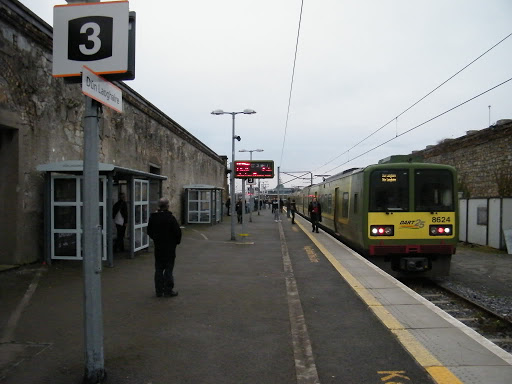 The DART line in parts of Dublin is in danger of falling into the sea, according to council climate reports published recently.
The four local authorities in Dublin have each drawn up their own Climate Change Action Plan to highlight what will be needed to tackle the effects of climate change in the years to come.
Although Wicklow County Council was not involved in the process, the findings would also affect the line between Bray and Greystones potentially causing untold environmental damage and putting at risk tens of thousands of jobs.
Potential issues to the DART line were mentioned in two reports – Dún Laoghaire-Rathdown (DLR) and Dublin City Council (DCC).
"Damage to critical infrastructure and housing from coastal flooding and sea level rise.
This results in economic and social risks to Dún Laoghaire-Rathdown, especially since some housing and major infrastructure (roads, DART lines) are along the coast," the DLR plan states.
This is the reality of the serious impact of climate change
A similar finding is stated in the DCC report. "All infrastructure and property located in close proximity to the coast is at risk of flood damage from sea level rise and increasing storm surge events," Green Party Councillor Steven Matthews told the Dublin Voice.
"This is the reality of the serious impact of climate change, imagine the traffic chaos in the greater Dublin area if rail services have to be suspended for a prolonged period of time due to flooding or damage to the network."
DLR's report states that sea levels in Dublin Bay appears to be rising at a rate faster than had first been predicted – almost double the global average in the past 20 years.
prioritise nature-based flood defences
In addition, extreme weather events driven by climate change are already impacting DLR "at a significant rate, and are very likely to increase in their frequency and intensity", its climate change action plan concludes.
Over the next five years the council "will prioritise nature-based flood defences where possible".
However, there are "certain areas not suited to soft solutions", such as parts of the Loughlinstown river, the plan states.
Therefore, the council is building physical flood defences that take into consideration current and future risks.