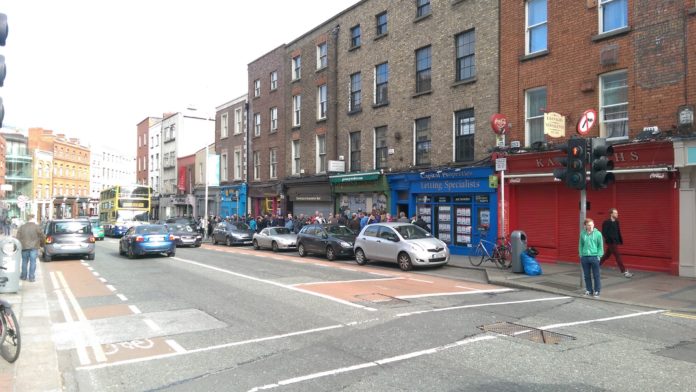 A BRITISH developer has been granted planning permission to build a hotel in Aungier Street in Dublin. The 300 bedroom hotel will be open on July 19 creating 110 jobs.
The building will be designed by Cantrell and Crowley Architects and will include serviced apartments as well as a bar, restaurant, and health and wellness centre which will form an annex to the Marlin Hotel currently under construction.
Meanwhile, another British property developer is set to build a set of co-living apartments in Dublin in the next two years. The Collective Group secured a site in the Fumbally Lane area of the liberties region of Dublin.
Co-living grotesques
Elsewhere, plans for so-called 'co-living' developments in Dublin that could see up to more than 40 people sharing a single kitchen and living area have been criticised as "grotesque" by
His comments follow Housing Minister Eoghan Murphy remarks that young people should be "excited" about the prospect of paying less money for less space.
Minister Murphy came in for heavy criticism following the comments, and Fianna Fail's Barry Andrews has said proposals to develop hundreds of 'co-living units' across the city is a pathetic attempt to address a worsening crisis in the capital's rental market.
He said: "Proposing that people should hand over upwards of €1,300 of their well-earned wages to rent a 178 square foot box, with a foldaway bed and kitchenette, or to share a kitchen and a common room with 40 odd other people is bad enough. Suggesting that they should feel privileged to do so is just downright insulting."
Finally, three interconnecting Georgian buildings with a €5.25m guide price have been brought to the market at 41 to 43 North Great George's Street, Dublin 1.